The Duck Commander family is the real deal. Seriously, the real deal.
I recently attended the Heart to Home Women's Conference in West Monroe, LA featuring the women of Duck Commander. It was amazing. I have a lot to share on parenting, mentoring, and marriage that really spoke to me and filled my empty cup.
The event was hosted by Dr. Joneal Kirby, founder of Heartfelt Ministries, which is a gathering place for God's daughters that hopes to help us join hands and hearts in friendship. Joneal and her team did an amazing job sharing their passion for helping women connect in authentic relationships and grow spiritually. There was a whole lot of amens coming out of my mouth. Tears shed. Prayers happening.
I will share more about the content of the conference, but today,  I will share a few pictures and thoughts from the trip because my mom  in Mississippi will ground me if I do not put them up soon. She can not wait to see and read all about it.
We started out the day on Friday with a little shopping. Rebecca Robertson's store Duck & Dressing was precious. It reflects her personality; simple, chic, edgy with a Southern twist. As I walked in, I wondered if my Junk Gypsy friends had a hand in decorating it.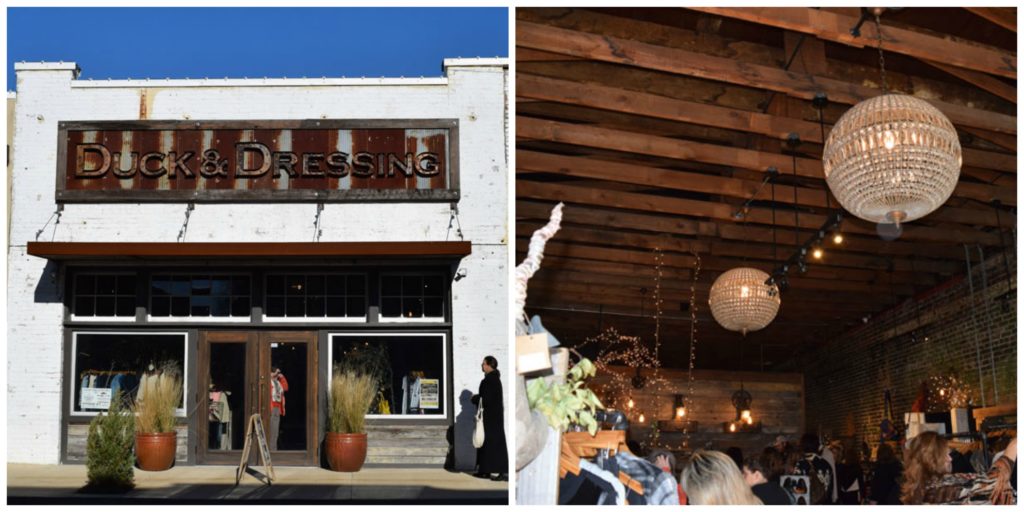 We then headed to the Duck Commander warehouse. Everyone was warm and welcoming.  We were able to take a behind the scenes tour. It's exactly like you see on tv.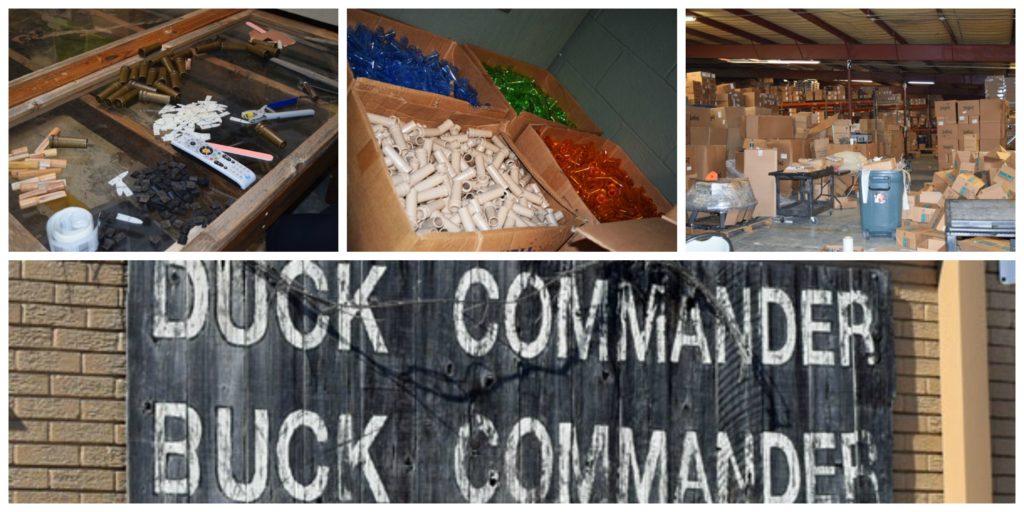 Jase was evidently out fishing (there are not any hunting seasons in right now except squirrel I think) so I helped out a bit at his desk. Willie, you can send me my pay in the mail. Thanks.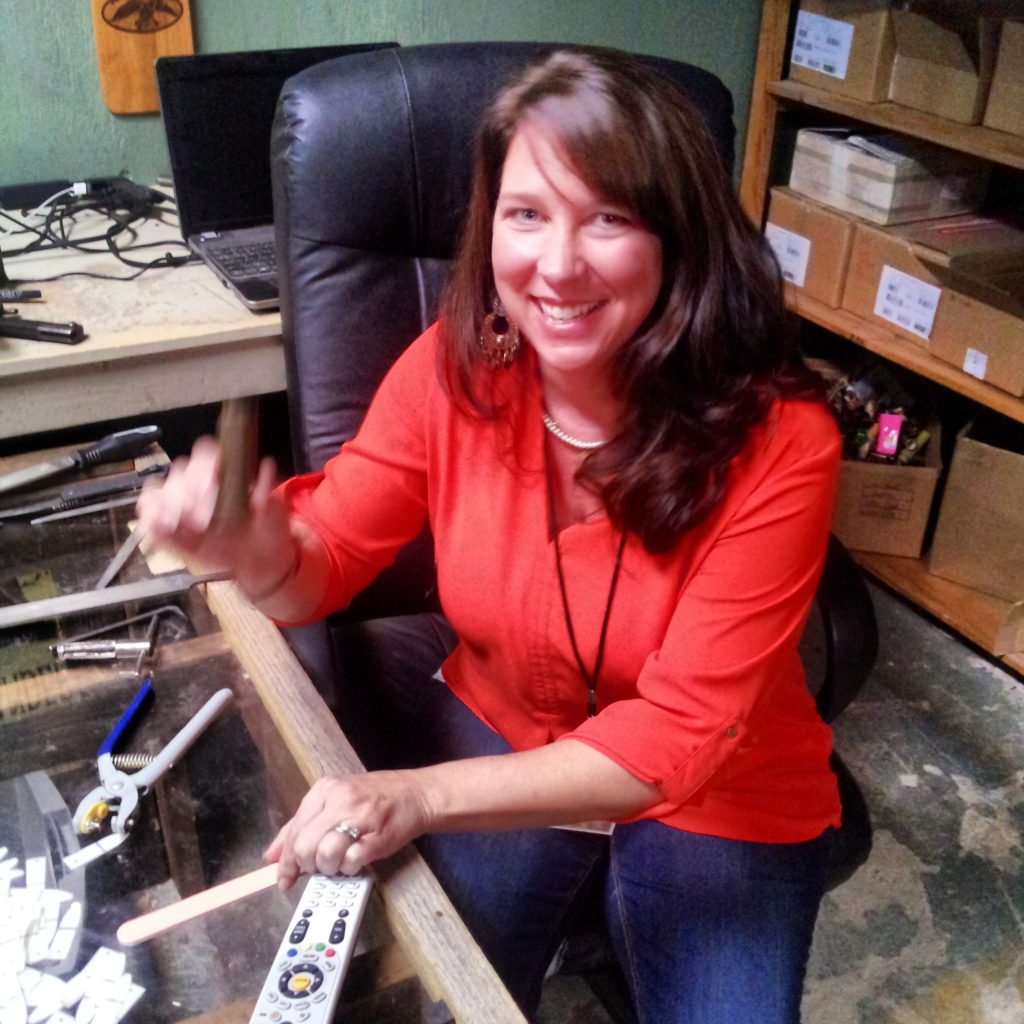 Then it was time to eat. Hello, it's Louisiana people, food is the love language. So, they took us to Willie's Diner. We were served some delicious meatloaf, chicken, mac & cheese, and banana pudding. It was all wonderful. I would have liked to try the bologna sandwich, hoping of course that Willie chose Petit Jean bologna since it is the BEST! And from Arkansas.
Miss Kay and Willie stopped by to welcome us and Miss Kay gave us all signed cookbooks! If you have not tried to make her biscuits, do that today. Your family will thank me.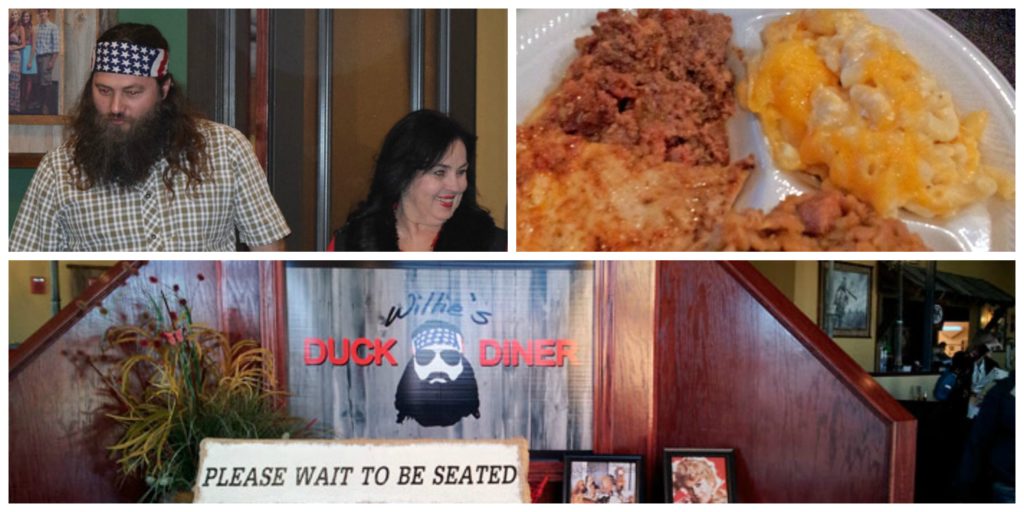 The conference began Friday evening. I was lucky enough to be on the front row right by the family. I got to see them interact with each other and again, they are the real deal. I was also back stage several times and saw them interact with one another, they truly are a loving family. And, I know exactly why. I will share that in a future post. Hint: it has to do with the matriarch.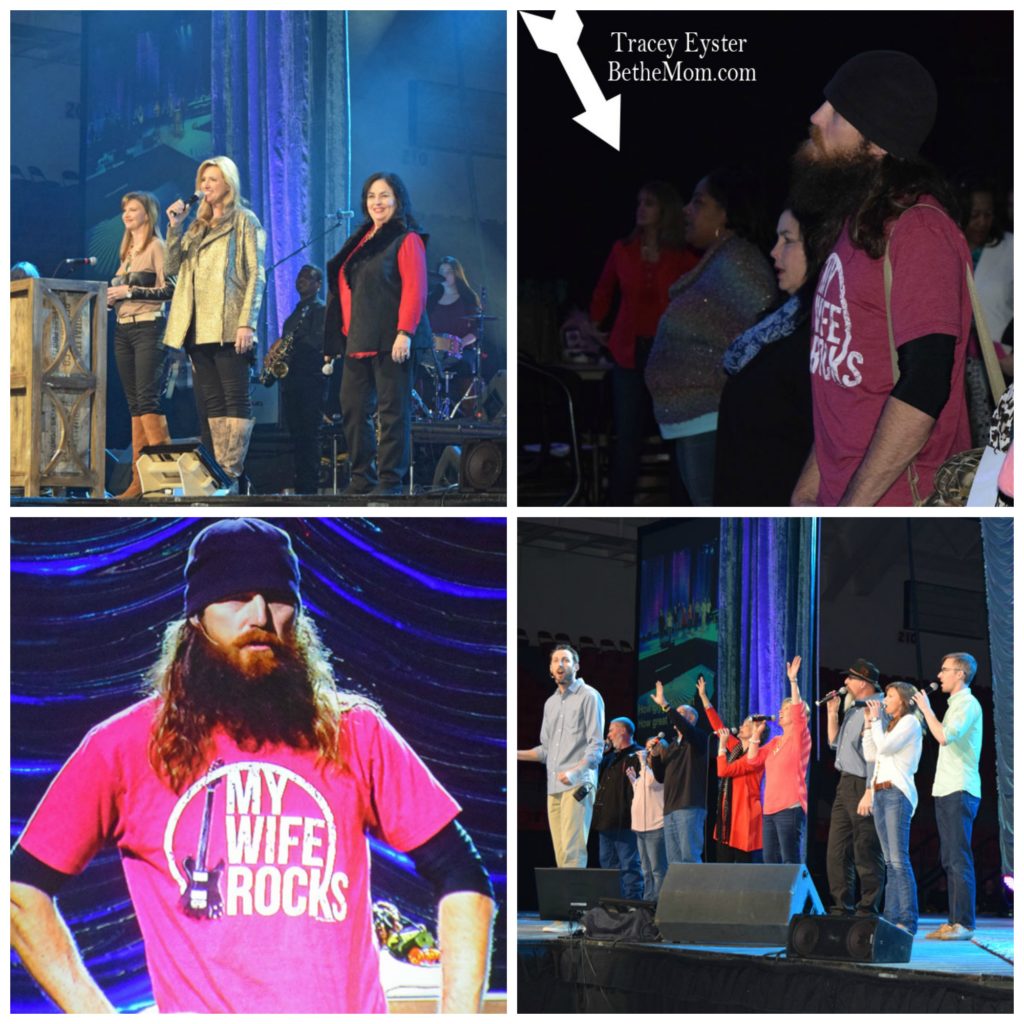 The praise team (with Missy Robertson) from White's Ferry Road Church of Christ was amazing. The speakers were inspiring, thought-provoking and challenged me.
Oh bloggity world. I have been in this blog world for over eight years now.  I have met some amazing people in real life from all over the US that are bloggers, social media influencers, businesses working with bloggers. Also, there are mutual blog world friends that hear we will be somewhere, tell their friends, and bring us together. Jana (top right in below collage) was working on media for the conference. She is friends with my friend, blogger legend @alli Worthington. Jana invited me to come back stage to meet and interview Missy Robertson. Another new friend as a result of blog world connections.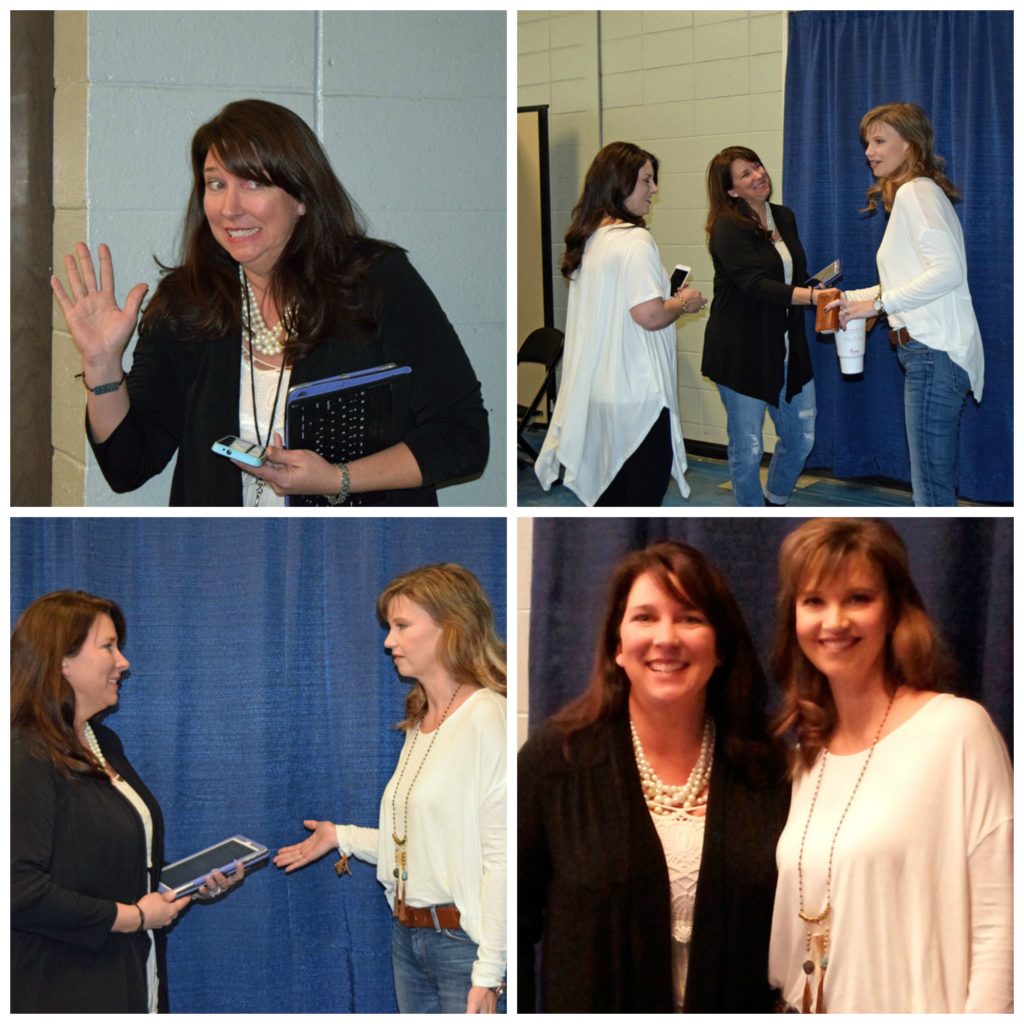 It was wonderful. Missy is genuine, kind, and on fire for Jesus. There was a lot happening around us, but she answered my questions (yes, interview coming up on a parenting blog post soon) completely focused on me. Her eyes never left mine. If she was not so kind, I would be upset with the fact that she is around my age and looks like a teenager.
Seven years ago, I wrote a post here on The Park Wife about my mentor mom friends. WOW, seven years ago. Although I went to the conference not knowing anyone attending, my mentor mom friend Lydia and her family now live in Monroe. We had dinner on Thursday night and then sat and talked and talked.  She mentioned that she and their daughter AC were going to be at the conference on Saturday evening to man the booth for Show Hope, a movement to care for orphans, restoring the hope of a family to orphans in distress around the world founded by Steven Curtis Chapman and his wife Mary Beth.
AC was born in China and her forever home is with Lydia and her husband Charles. She ran up and hugged me during the conference and told me that she was going to get to model during the fashion show. Rebecca Robertson saw her in the lobby and asked if she would model for Duck & Dressing. I went backstage to snap a few pictures.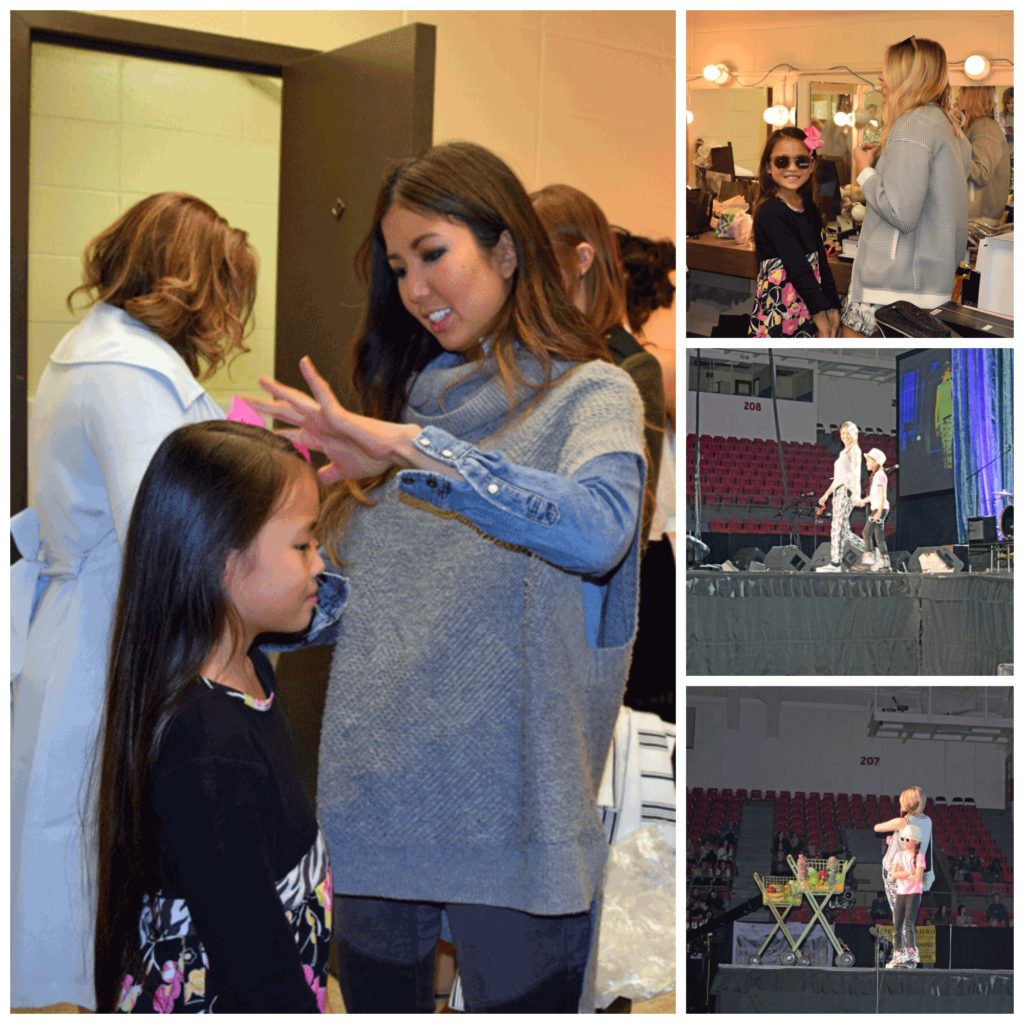 Again, these Robertson ladies are the real deal sistahs!
And, then there was Mia. The youngest daughter of Jase and Missy Robertson, this 5th grader is AMAZING. Born with a cleft lip and palate, this young lady is one of the strongest and most courageous young ladies I have ever met. Her positive energy and love for the Lord radiates from her. And, her Grandma Kay adores her (and all her grandchildren I am sure).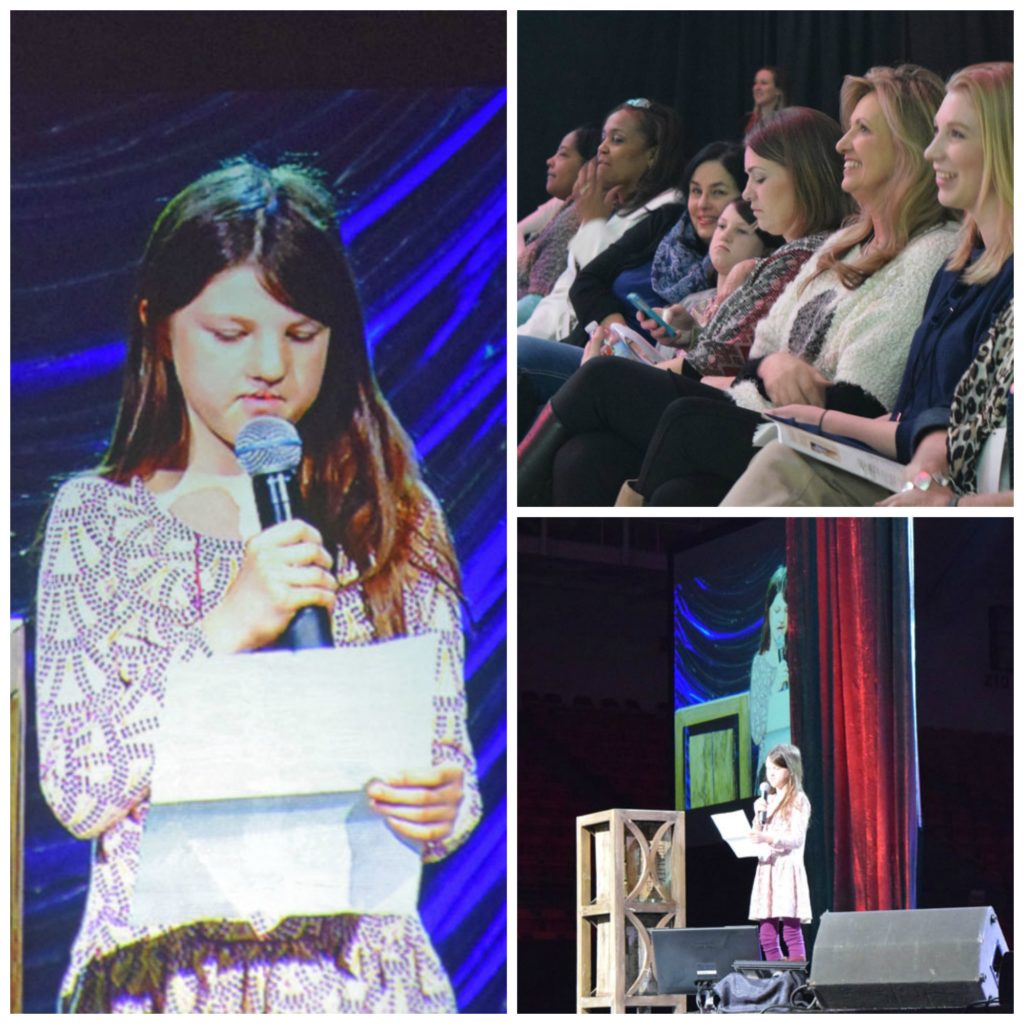 Go check out the Mia Moo Fund which is dedicated to raising awareness and funds towards research, treatments and causes of cleft lip & palate.
Mia gave her testimony, there were many tears a flowin' in that room. And then, she sang. She was blessed with the gift of music like her mother.
Let it shine Mia. Yes, always Let it Shine.
Again, I will have a lot more blog posts coming up about the content from the conference from my new soul sistah Shellie Tomlinson to parenting guru John Rosemond to more Duck Commander women teaching/mentoring.
Until then, I am Happy, Happy, Happy and truly blessed,
The Park Wife