We love living on an Arkansas State Park. However, one thing we have to be diligent about is leaving it. Y'all come here for vacation, we leave for vacation. We do spend a lot of our weekends at our cabin in the woods. But then sometimes things like this happen that bring along an WOWZERS moment……
Isn't it beautiful? In just over 24 hours, we received 4.1 inches of rain here at the park and the waterfall was ROARING. We all went to the overlook to check it out. Little Buckaroo sat in wonder and amazement. He did not want to leave. He looked up at me and said, "mom, Arkansas is so beautiful."
That evening at the dinner table, Big Buckaroo asked us what we wanted to do on his day off. I mentioned a Sunday drive up toward Ponca to see the elk. The boys have not seen them, so off we went on a Sunday drive adventure.
First stop, the Ozark Burger Barn. In true Ozark hospitality, the gentleman told us we only needed two orders of fries (not four) or we would be wasting our money becasue they were plentiful and then said with squinty eyes "of courses we have sweet tea" (and it came in a HUGE cup compared to other drinks). The burgers were delicious.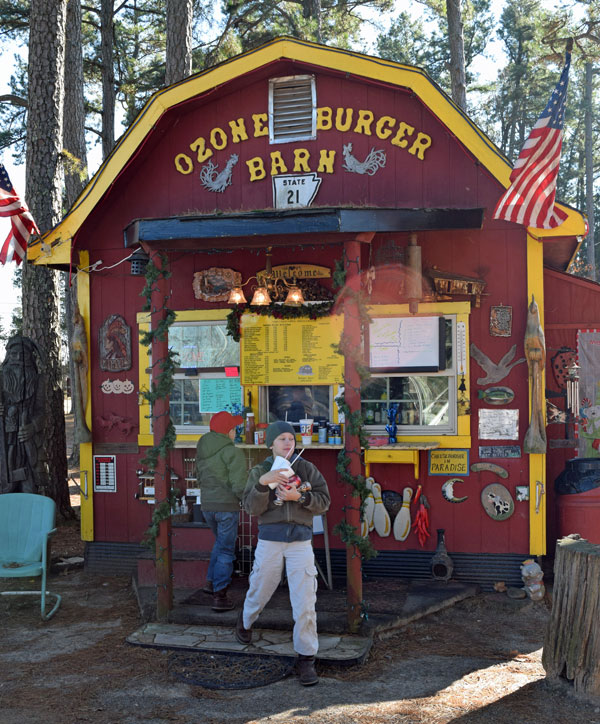 We drove the twisty, turny roads with beauty overwhelming us. I kept hearing the word AMAZING coming from the back seat.  Now friends, we live on a beautiful mountain, our property is in the Ozarks, the boys go with me all over the state for blogger/social media related work. This is not the first time they have experienced Arkansas.
Here is what was happening; kids live in the moment, truly look around and see with wonderment that which is front of them. A great lesson for us all.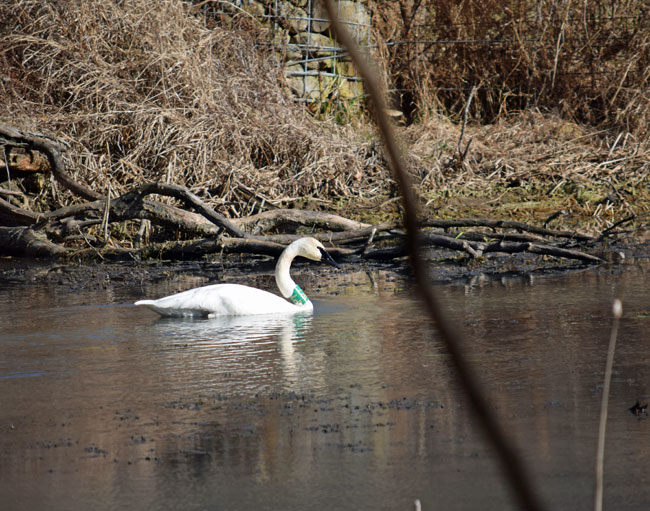 Then we came upon the Boxley Valley Mill Pond which is best known for its huge trumpeter swans that are visiting this time of year. They are beautiful from afar. Yes AFAR.
They are a little scary to me. Just ask my friend Mimi that works for P. Allen Smith. Allen's swans have a vendetta against her and they will chase you down.
TRAVEL TIP: Just be sure you can run faster than the friends you go with and you will be fine.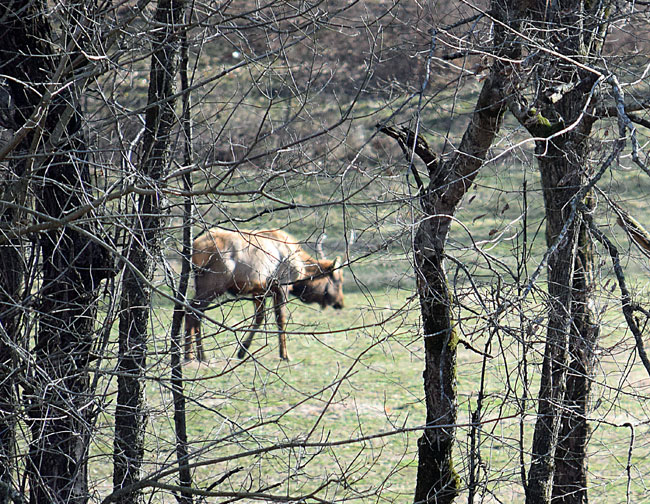 And, we found some elk! Rocky Mountain Elk were introduced here a few years ago to replace the somewhat smaller Eastern Elk that had been hunted into extinction. The Arkansas Game & Fish Commission exchanged smallmouth bass for elk with Colorado.  Today, the Buffalo National River has elk ranging throughout its length and a herd population of more than 700 animals.
Elk tend to feed in the fields that lie along the Buffalo National River between Ponca and Boxley, just after sunrise and then again in the late afternoon.  To find them, as we did, simply drive from Ponca down Hwy 43 to the south, keeping an eye on the fields on the east side of the road (watch for traffic, too!).  Elk can be anywhere from the Ponca access to the trailhead for the Buffalo River Trail on Hwy 21, about a 7-mile range.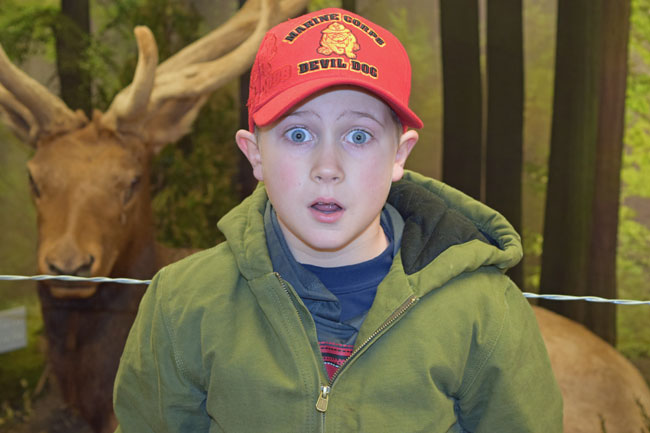 The Arkansas Game & Fish Elk Education Center is a must stop.  The exhibits are wonderful, they have amazing books in their bookstore (at 20% off the retail price), a knowledgeable staff and it is FREE! Just watch out for bears.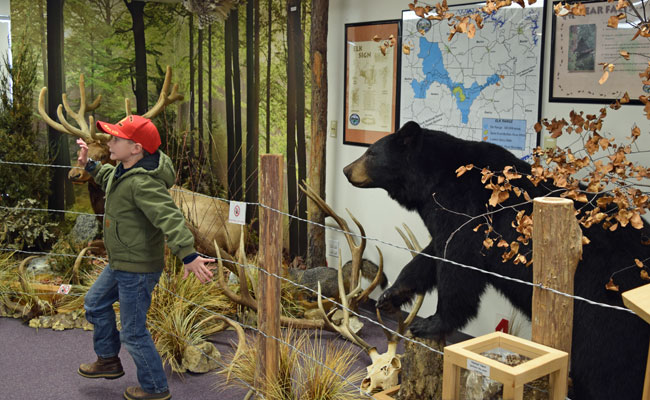 The exhibit room, complete with full-body mounts of elk in natural settings and an Arkansas black bear. There are hands-on displays of hides, skulls and other interesting artifacts, a geology display, interactive computer quizzes, as well as a birding window to view the many species of birds that frequent the feeders.
It was an amazing adventure, right in our own backyard. Get out and show your kids the world around us.
Nice to be the tourist every once in a while,
The Park Wife
Next Up: Eagle Watch
Go check out my post of where to see eagles in Arkansas on Onlyinark.com.