Our home is comfy.
It is not a showplace, there are not many pictures that will show up on Pinterest of my clever, imaginative decor.
However, I spent years trying for it to be. I wanted it to look how everyone else's did. I tried to replicate their cute houses in the subdivision even though  I lived in a state park.
Then, I turned 40 and stopped caring what everyone else thought and started filling my home with things that made me smile. Pieces of furniture that had a story to tell. Pictures that meant something to our family rather than what I saw in Southern Living.
The one thing I never let go of was using an old door as a headboard. Now fondly known as "The 2 year project".
See, I did not want to run out to some flea market, grab a door and hang it on the wall.  So, I waited.
Then, the perfect door came into my life.
At the park where we spent seven years, we made some great friends. They became our family. One day, Big Buckaroo and "Uncle Bob" had taken the boys to one of Bob's barns to find his old "soldier die-cast kit". I walked around the barn and saw it…THE door.
He immediately gave it to me. Of course, that is what family does.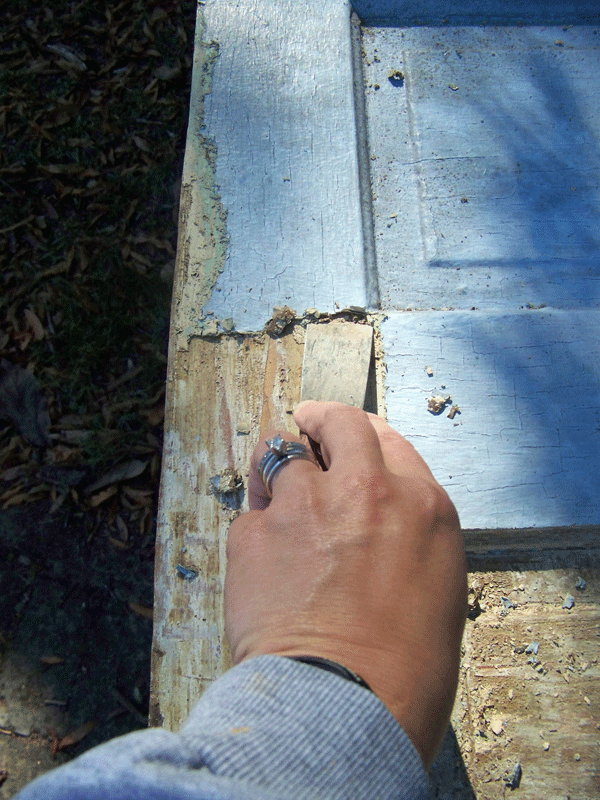 I got to work on it.
O.K. full disclosure, I have worked on it off and on for 2 years. We have moved twice and oh that day job of homeschooling our kids hindered the paint stripping. For future reference, I do not like to strip paint. But, I also do not want to die from lead poisoning.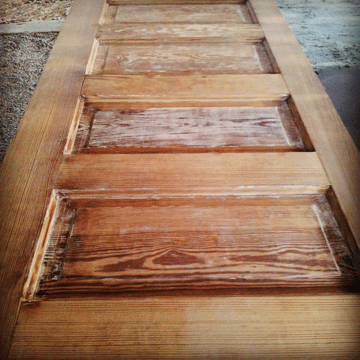 Hubby and I finally got it stripped, then sanded and polyurethaned a few times. Oh, did I mention that my husband is an amazing woodworker and will not let me do anything half way (which is really how I roll with this kind of project).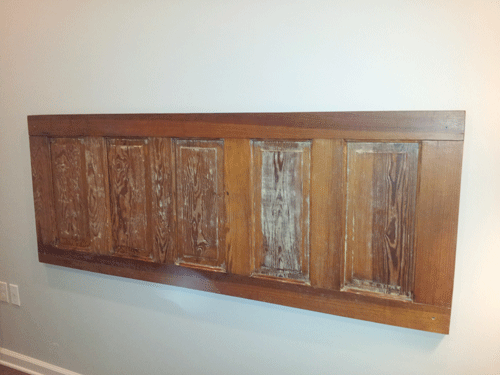 Big Buckaroo hung the headboard last night. Swoon!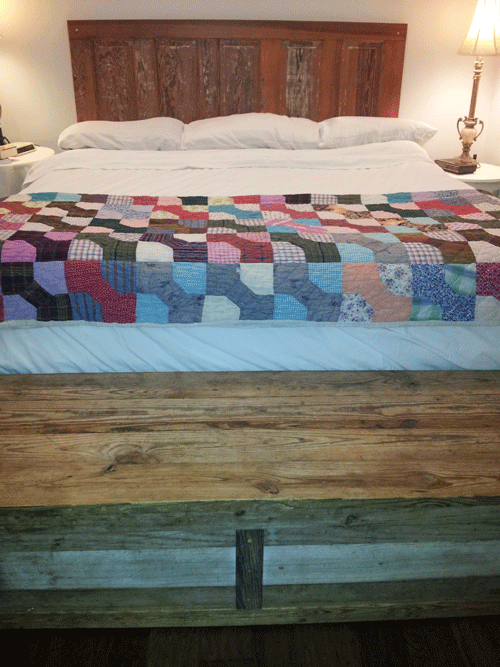 I now need new bedding and I have a few other project ideas to complete to make it how I see it in MY head.
But, right now, I walk into my room and smile. It makes me happy.
The Park Wife