I have some wonderful women in my real life brought to me through the blog world. They are women that are there for each other in good times and bad. And, during the holidays, we make sure to lift each other up and celebrate the season. This is my tribe.
For the third year, Arkansas Women Bloggers had an ornament exchange. I always love to see whose name I get, it brings another lady into my world up close and personal. This year I got my new friend Brittney, AKA Razorback Britt. Now, bless her heart, I am not crafty, those fancy shaped scissors freak me out and you do not want to get me started on glitter. It has been banned in our home.
So, I did the best I could. I know Britt's favorite color is leopard. She is so trendy and cute, so I went with trying to make a leopard purse.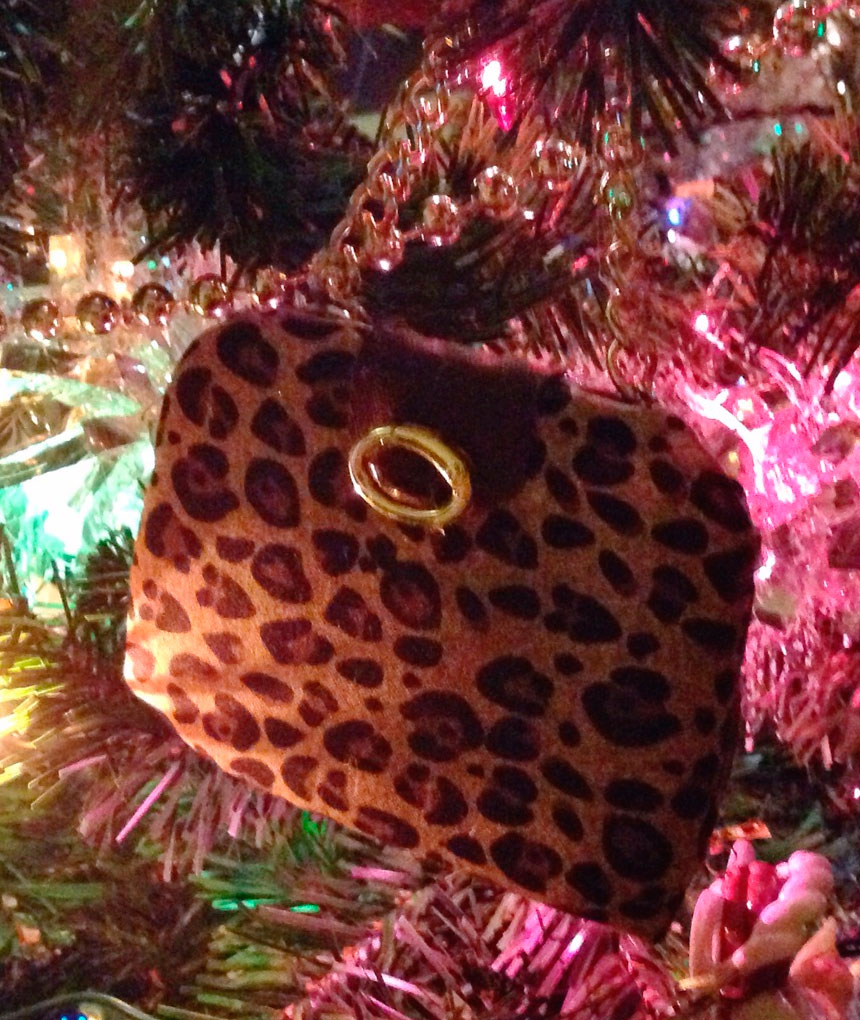 I had to "borrow" this pic from Britt's blog because in true The Park Wife fashion, I forgot to take a picture before I sent it off.
Full disclosure: Britt is also a Zumba gal. I tried making her a Zumba ornament. It got ugly. No, seriously ugly. I stepped out of my "no glitter rule" and bought glitter glue. It ran, did not dry over a two-day period. Sorry Britt, I did not send you that monstrosity (because it was STILL wet and would have stuck to everything).
And then, mine arrived from Lisa!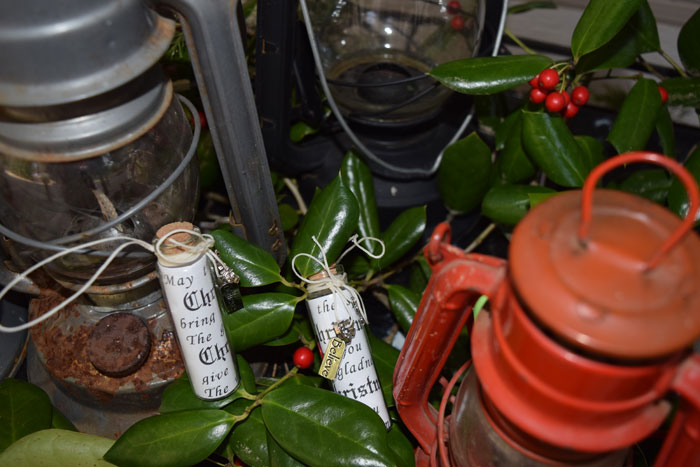 I love them. So very thoughtful. A stranger who out of the kindness of giving is now in my life.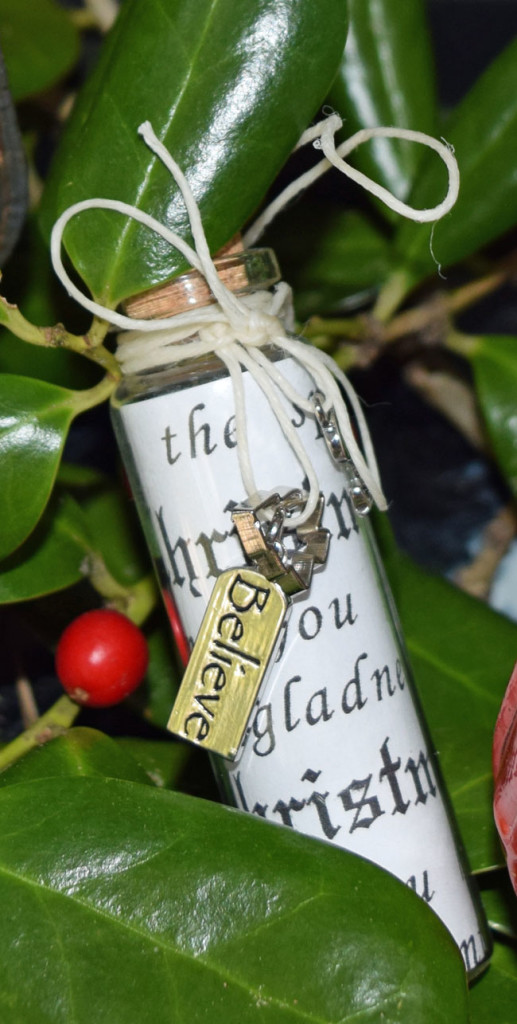 Yes, I DO believe!
The Park Wife