****The winners of the Georgia Pellegrini books are Jeanetta and Teresa Stout. Please email me your address to theparkwife@gmail.com.****
A post where I will gush about people I love and give away TWO of Georgia Pellegrini's books.
One of the many benefits of being a talent agency for bloggers is that I get to meet some wonderful people from great companies.  As I have scaled back from blogger/influencer world domination, I have focused on working with people who make my heart happy, companies that are doing great things, companies that I can help because we have built a deeply-connected COMMUNITY of highly creative individuals that help each other,  build one another up, and we use those true relationships to work with companies to help them tell their stories.
I was very excited last year when Riceland signed on as a sponsor of the 2014 Arkansas Women Bloggers University (AWBU) conference.  They were one of my missing pieces of companies in Arkansas that I personally wanted to work with and one that I thought the Arkansas Women Bloggers could impact and be the social media megaphone for. It was a great conference where Riceland saw the power of our community.
So then, they invited us to the Delta.
The day after Thanksgiving, I packed my camo, some plaid, a Y'all sweatshirt (of course), my camera and my family and we headed to Stuttgart for the World Championship Duck Calling Contest.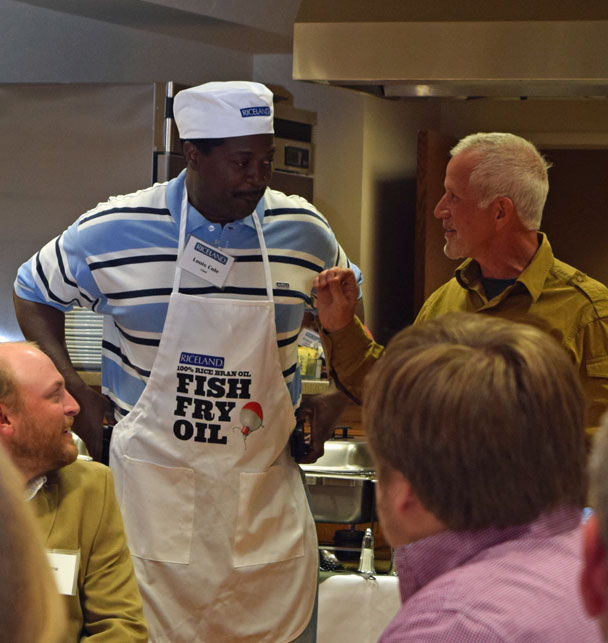 It was my first adventure to Stuttgart, the "Rice and Duck Capital of the World", and it was so much fun. On Friday night, Riceland President Danny Kennedy hosted a small gathering of some Riceland employees and their families, champion angler Scott Rook and his family, and two of my bloggers came in early with their families. (Sidenote:  I love that blogger families are meeting up and becoming friends.)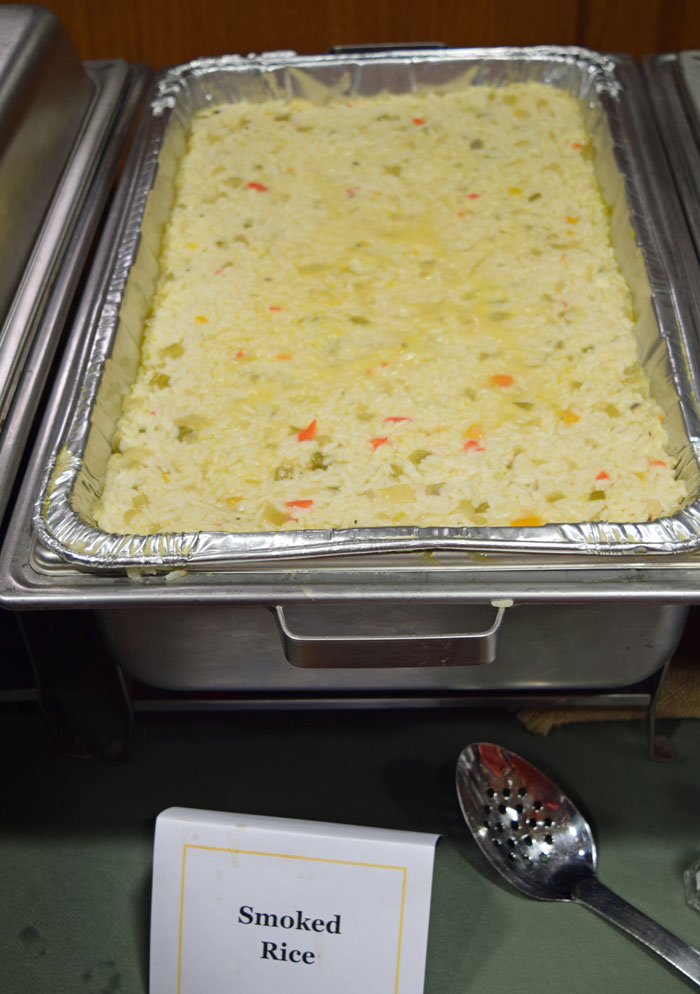 The food was amazing thanks to Riceland's Barbecue King Louis Cole, people laughed, talked, and enjoyed each others company. Here is what I took away from my inside look that evening ~ Riceland employees are a family, they genuinely like to be around one another and support one another. They are a company run by farm families and I believe that atmosphere is cultivated and promoted from the top, Danny Kennedy, and I am not saying that just because he is a Mississippi State guy, well it helps.
Riceland provides marketing services for rice, soybeans and wheat grown by its 5,500 farmer-members in Arkansas and Missouri. They are the world's largest miller and marketer of rice. The WORLDS! Right here in Arkansas. Yes, they make me even more proud to be an Arkansan.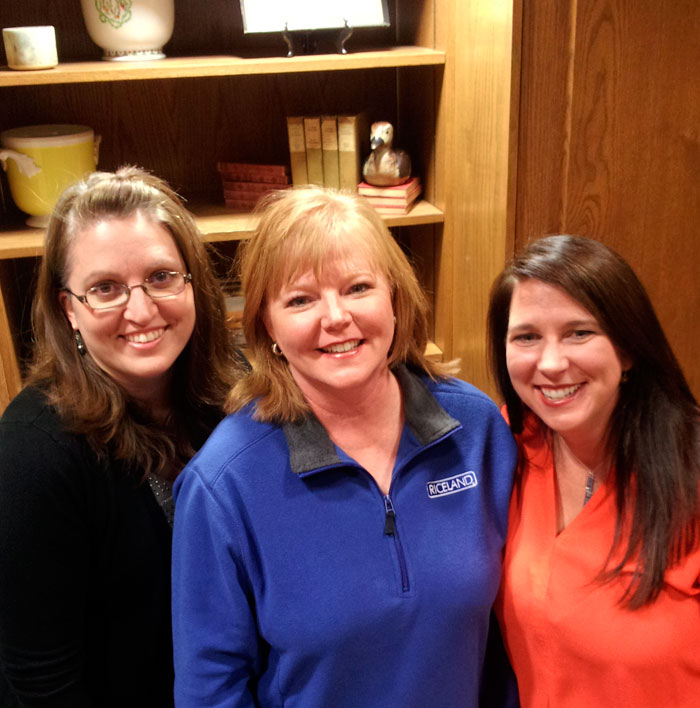 Mel of MamaBuzz, Robin Devore, The Park Wife
It is no surprise to me that they hired Robin Devore as their Director of Marketing Communications last year. When we met at AWBU, I knew she and I were going to be friends, not just work related talk, but true, in my life friends. Sometimes you just connect with people, and her heart for what she does and for people is contageous. She did an amazing job putting together Riceland's presence at the festival and she is getting the hang of this social media stuff. As is her boss Bill, who is now a Twitter expert after hanging with us for a day.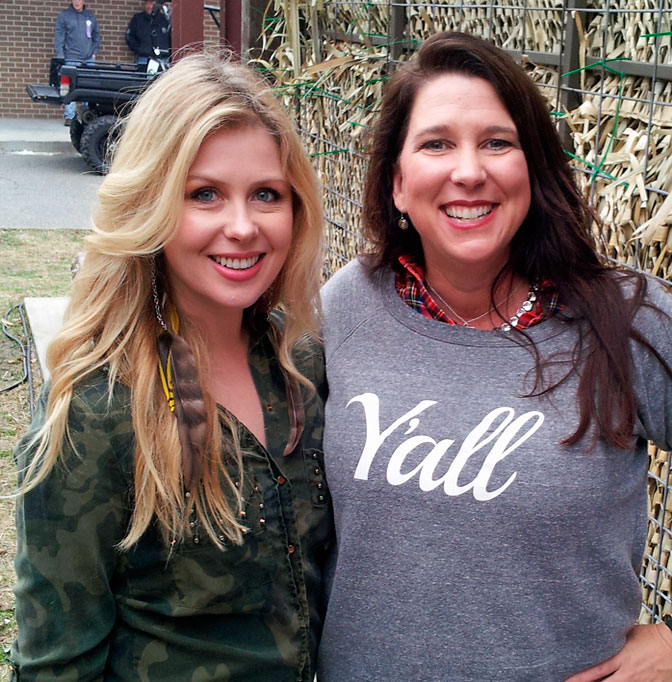 And, then there was Georgia Pellegrini.
It is no secret that I stalk her on social media, we are similar in our love for the outdoors, good food, and opening ourselves up to hear and then tell people's stories. She is doing some amazing things and I continually follow along as if I am at one of her Girls Adventure Weekends.
Look at her cute apron made by the amazing Debbie Arnold. Yes, she made us ALL one.
Here is some of Georgia's liquid gold (stock) in the making.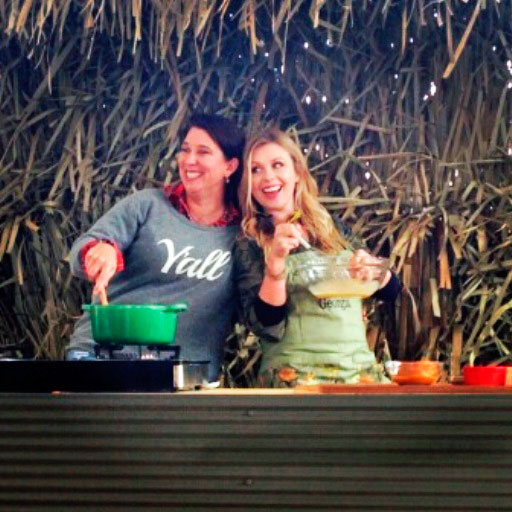 Yes, I was giddy. I helped her make pumpkin rice pudding. YUM! Oh, and the girl does not take a bad picture, if she was not so sweet and kind, this would upset me.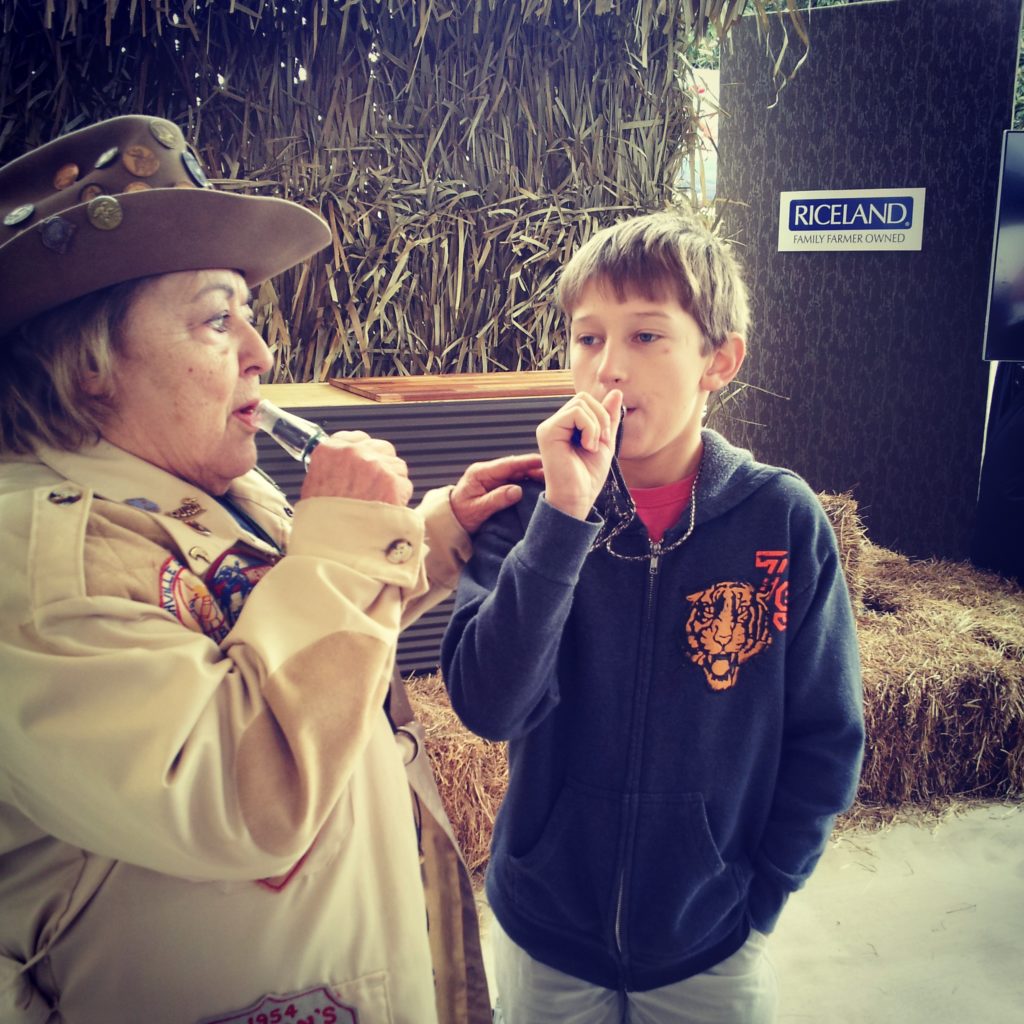 We even received a duck calling lesson from Pat Peacock who has won multiple women's division World Duck Calling Championships (1951-'55). She took the time to come teach our families the correct way to call ducks. Pat is the only woman in history to win the men's division not only once, but twice, in 1955 and 1956, and also reigned in the 1960 men's Champion of Champions competition.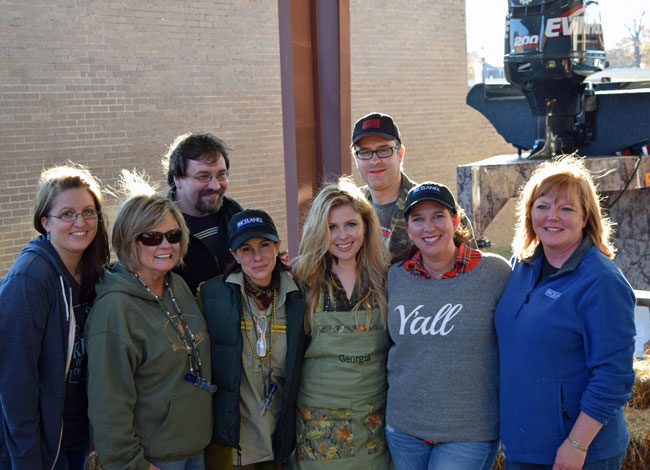 Kat and Heather had just left and missed this picture.
Arkansas cultivates nearly 2 million acres in rice and exports a billion dollars' worth of rice to other countries each year. Riceland is a company that is run by the farmers that are growing the food that feeds your family. Next time you are at the grocery store, grab that bag of Riceland rice.  The farmers thank you.
Because it is a rainy day on the mountain and I want to spread a little sunshine, I am giving away a copy of Georgia Pellegrini's book, Food Heroes and one of her newest book, Modern Pioneering.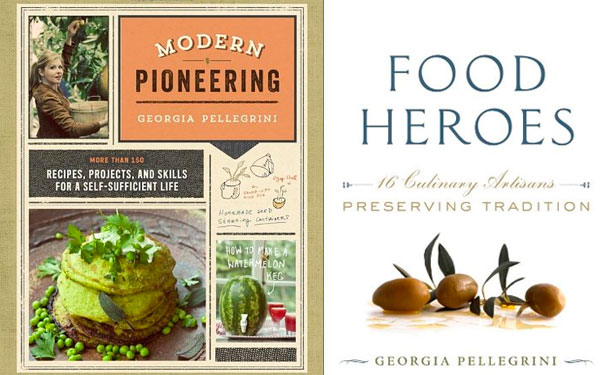 TO ENTER
To enter, tell me your favorite rice recipe  in the Comments section of this post.
THE RULES
One entry per person, please.
Winner will be selected at random and announced next FRIDAY evening.
Quack Quack,
The Park Wife