I live on a state park. I am in my 40s and tent camping does not appeal to me for so many reasons on so many levels. But, Glamping, a little Glamour while camping, yes ma'am. Count me in!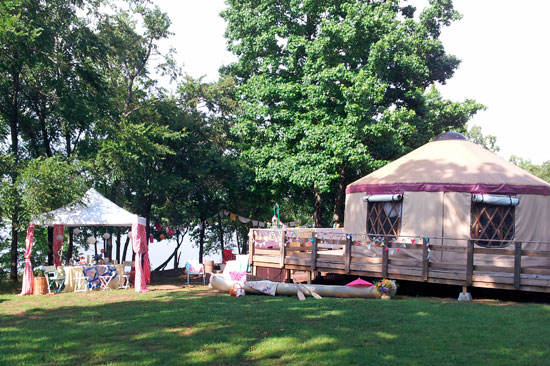 For about three years now, I have talked about Glamping to my husband,  blogger friends, people in the park, people in  line at Walmart, anyone who would listen. My husband loved the idea and has talked it up for years in his state park circles.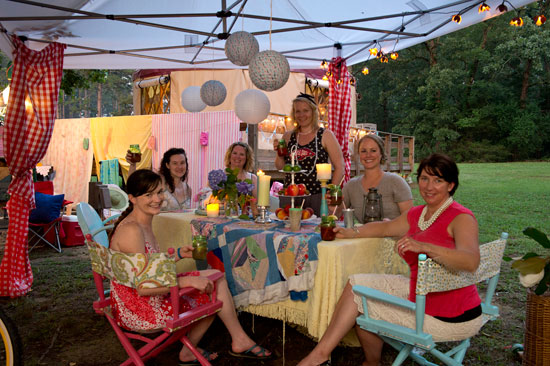 So, I just decided to quit talking about it and make it happen. I gathered some dear friends of mine, who I just happen to have met through the blog world many years ago and are real life friends of mine. Thankfully, a few of them are very crafty and have amazing stashes of vintage linens, quilts, and yes, even a chandelier.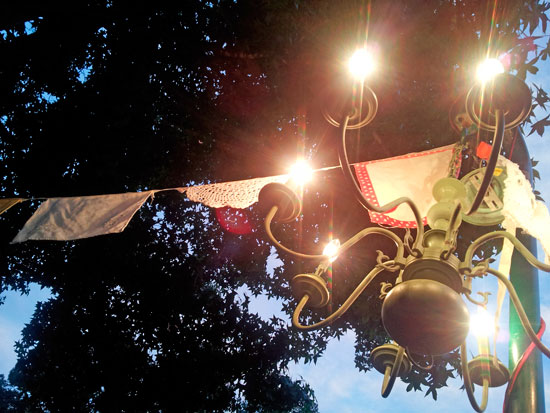 The canoe came with the campsite thankfully, who had room for a canoe with all the decor and food packed in our vehicles.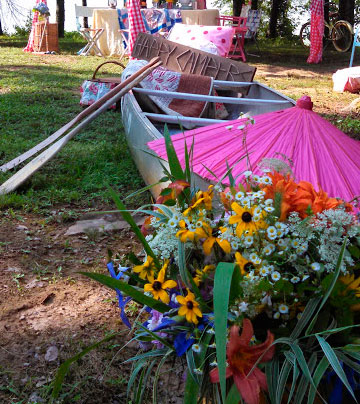 Flowers courtesy of my Master Gardener friend Miss Fern who is in her mid-80s and spent well over an hour walking us around her yard teaching us about flowers and life.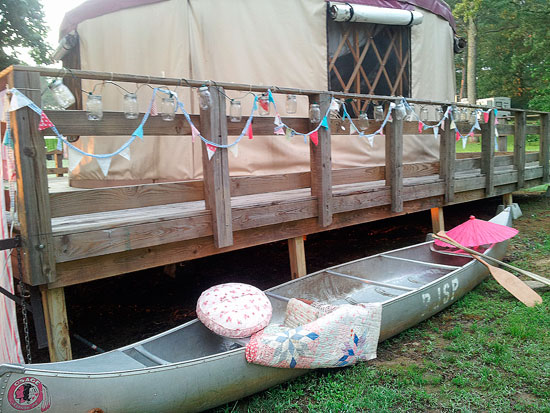 I am thankful that some of my bloggy friends are foodie bloggers. Yes, it makes it delicious and pretty.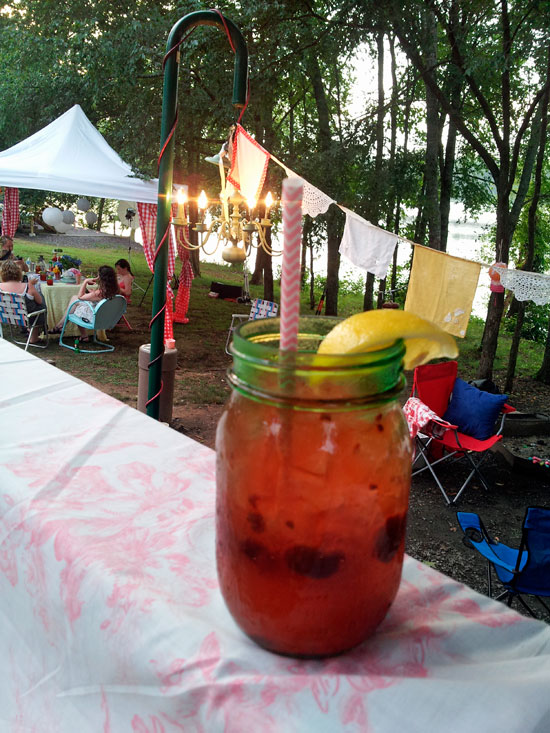 This is the inside of the yurt we rented. My husband really wanted for us to call it Glurting (Glamour & Yurt) instead of Glamping. Men.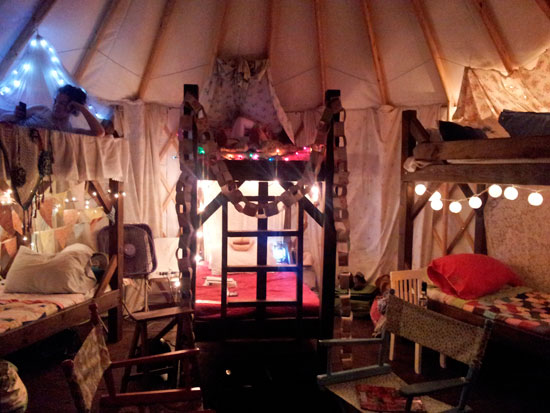 The weekend reminded me to go out and appreciate my own backyard.  Be it early in the morning with a cup of coffee (strong coffee Jeanetta) as you watch the sunrise, or with a group of your friends laughing and toasting the night away.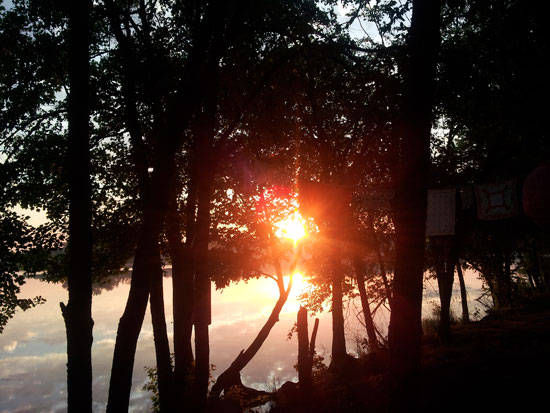 Just get outside. And, make it comfortable and pretty, chandelier optional.
The Park Wife
You can find some wonderful pictures of GlampingAR on Instagram and facebook by searching for #glampingar.  You can also go like the Arkansas Glamping Facebook page.  Also watch the blogs of my GlampingAR gals, I bet they share their view of the park.
Fawn @InsteadoftheDishes
Jerusalem @ Jerusalem Greer
Jeannetta @ The Splendid Things
Heather @ Heather's Dish
Whitney @ Whitney Loibner Photography