I had a wonderful time at P. Allen Smith's Moss Mountain Farm recently for the annual Garden2Blog adventure. I have been several times to this gardener's mecca and I see something new and inspiring every time. Allen and his team are amazing (stay tuned for the posting of a video they shot while I was there, seriously, there were cartwheels).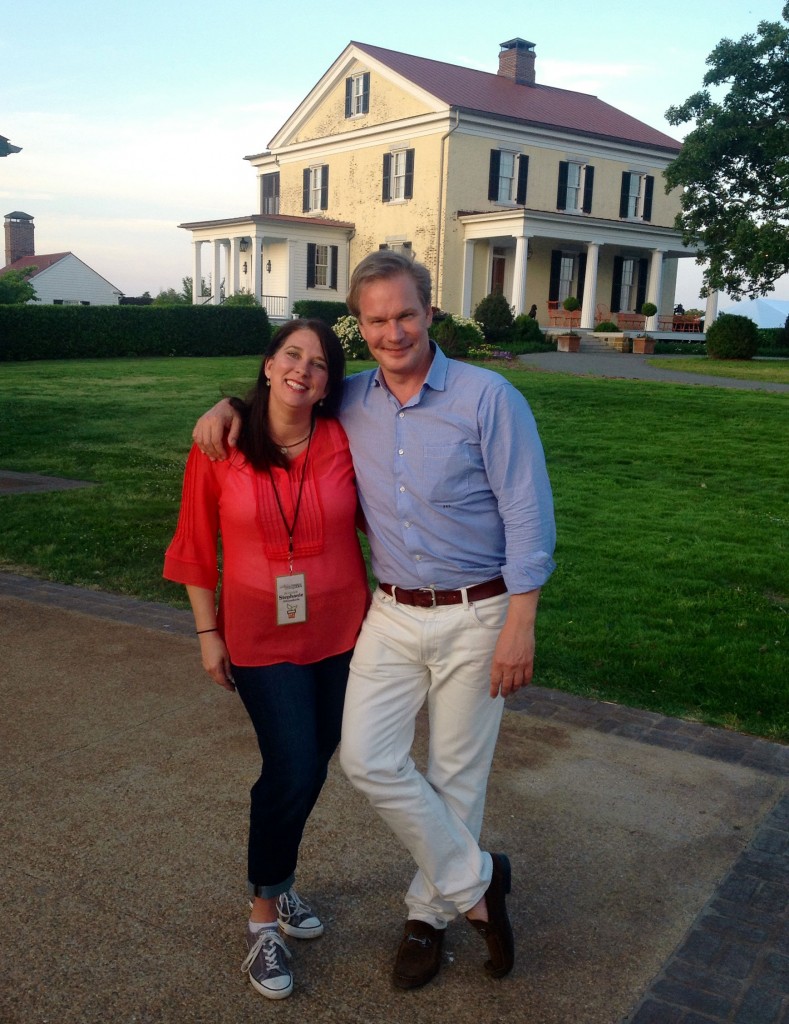 End of the day, Allen and I were worn out, but still smiling.
The Garden Home is styled after 19th Century American farmstead and may look old, but it's not. Allen combined the romance of the period into a modern structure of sustainable design. The home is energy-efficient and incorporates such elements as a cistern for water collection, wall insulation made from soy and old blue jeans and using the sun to preheat water through a network of tubing.
There is so much to show you, but today, let's talk about his kitchens. Yes, that is plural.
First, the one in the house: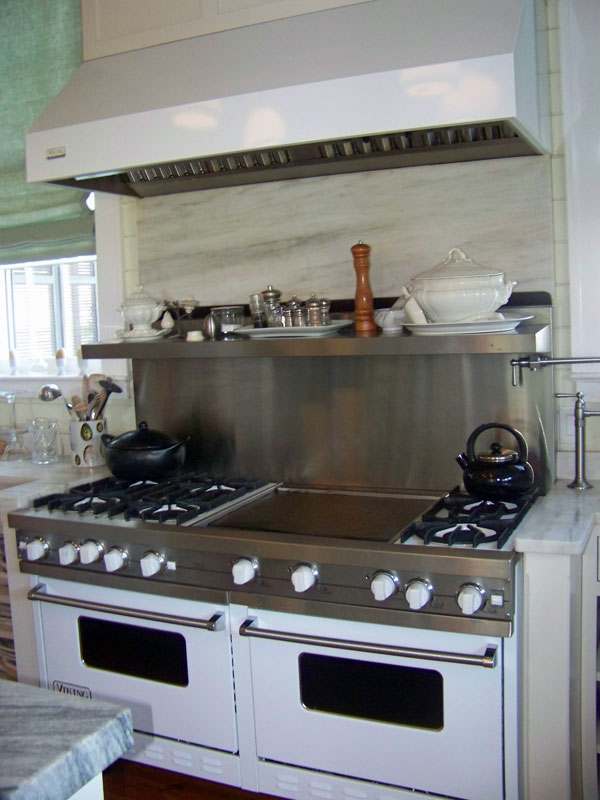 One day Viking Stove, one day!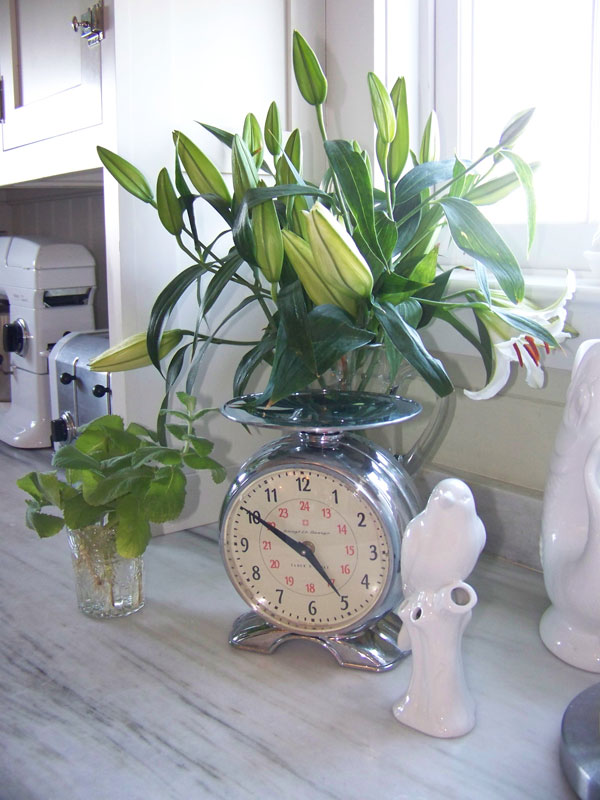 This represents the whole kitchen to me ~  light-filled, white-on-white, marble, pale greens ~ bringing the outdoors in.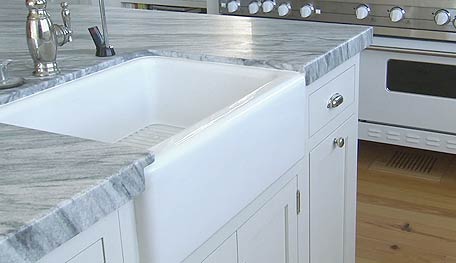 I might, just might, enjoy doing dishes in this sink.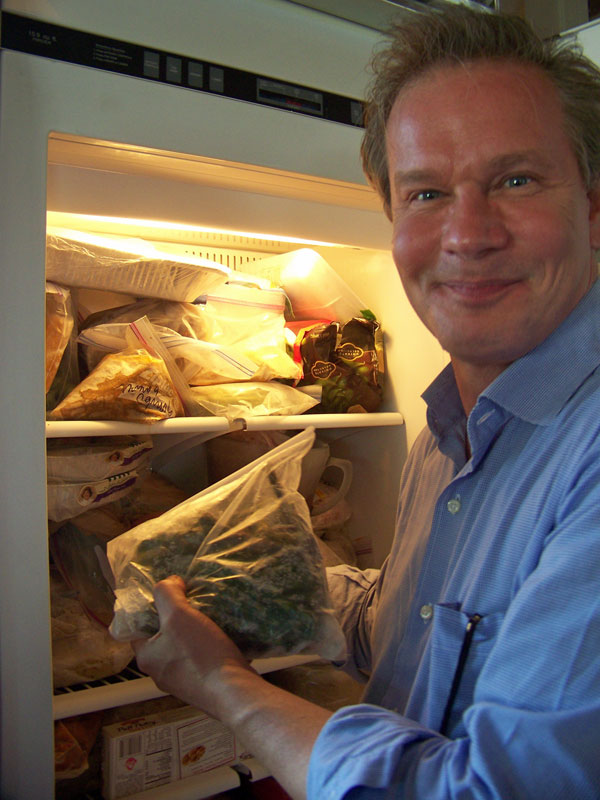 I asked Allen if I could look in his freezer. He pulled  out some of last years asparagus from the garden, love talking fresh food.  Allen is always such a good sport, well, there was that one time he had to yell for me to hurry up across the whole farm. He still loves me even though I lolly gag.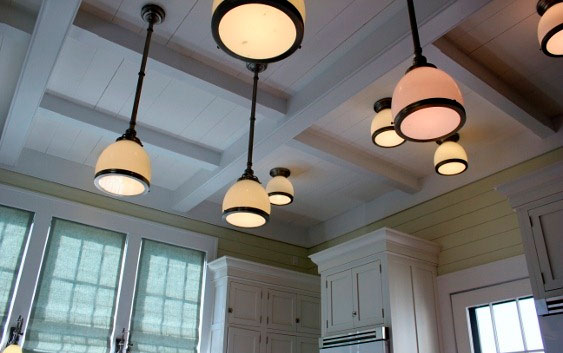 The lights, superb. Allen films in this kitchen, so lighting is important, and of course, so elegant.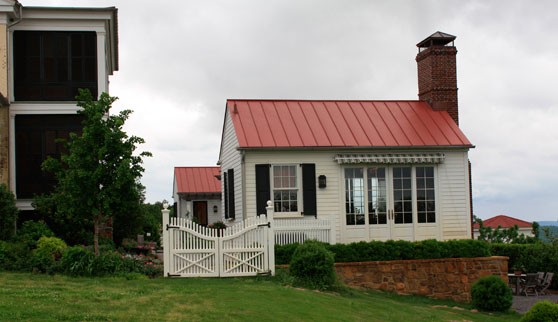 This is the Summer Kitchen.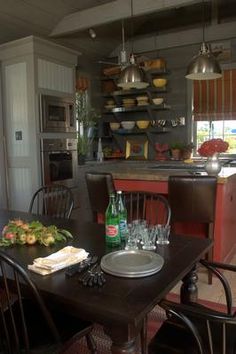 Inside the Summer Kitchen
This photo courtesy of P. Allen Smith (there was A LOT of cooking happening in there while I was there).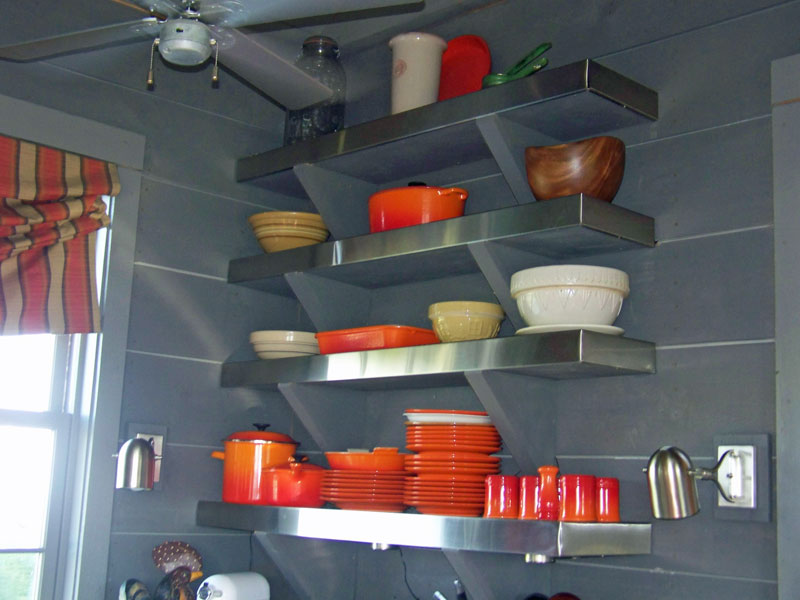 I was enamored with all the LeCreuset.
Now, check out this video from my time at Allen's last week.  For all of you who ask me about Allen, watch this.  He is a Southern gentleman with a heart to gold and is so fun and funny.
More to come, I have a ton on pictures. And, I will be back in June, I think I will challenge Allen to a Cartwheel-off!