I have some Arkansas blog and social media goodness happening in my world.  Seriously, I am so thankful that I get to be a part of something that puts Arkansas brands and bloggers together, my world's have collided and awesomeness is happening.

First: I took over Arkansas Farm Bureau's Taste Arkansas blog content earlier this year. I have amazing food bloggers through my company Arkansas Women Bloggers that provide amazing content and beautiful pictures. I am hoping for invitations to these foodies homes to try the deliciousness (y'all have my phone number gals).  In addition, I added a Sunday Hospitality section because when I think of  Taste Arkansas, it is more than food. It is about neighbors that gather around the table to share their lives,  about how we surround ourselves with history and love as we decorate and fluff our homes.  I also added a Kitchen Tip Tuesday because I know I am not the only one that needs to know how to sharpen my kitchen knives, juice lemons and limes more effectively, and how to grate ginger with a MICROPLANE (hello Arkansas company) instead of mincing it. Go check it out at Taste Arkansas.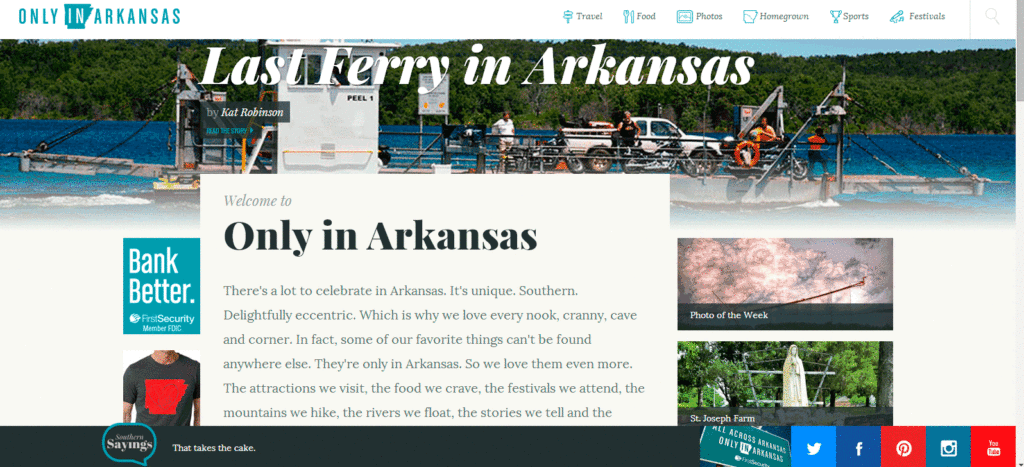 Then: I was out doing a little last-minute shopping this past Christmas  and got a call from a friend who told me about a potential opportunity for my Arkansas Women Bloggers to provide content for an exciting new site that will tell the unique story of Arkansas. First Security Bank, an only in Arkansas bank, loved the pitched idea by the wonderful guys at Eric, Rob and Isaac, and the site launched three weeks ago. ONLYINARK.COM has caught on like wildfire, people love it. It even caught the attention of PR Daily who interviewed the Eric Rob Isaac guys about the concept and implementation.  I, and my Arkansas Women Bloggers, are providing content ten times per month!
Of Course: I am working hard on planning the 4th Annual Arkansas Women Bloggers University social media conference that will take place in Rogers, September 5-7. The amazing Alli Worthington, digital strategist, business coach, author, speaker, and my blog world friend, is our keynote. She is the founder of Blissfully Domestic online magazine, and the co-founder of Blissdom Conference. We will bring so many amazing Arkansas bloggers (and some bloggers from surrounding states) into one space to gather, grow, and connect.
I am ecstatic that Arkansas brands are understanding the value of social media and that Arkansas Women Bloggers is becoming the go-to place to find the best social media influencers and content in the state.
And, I am blessed to have such amazing women, brought into my life through the blog world, that inspire me, challenge me, and accept me for who I am every single day!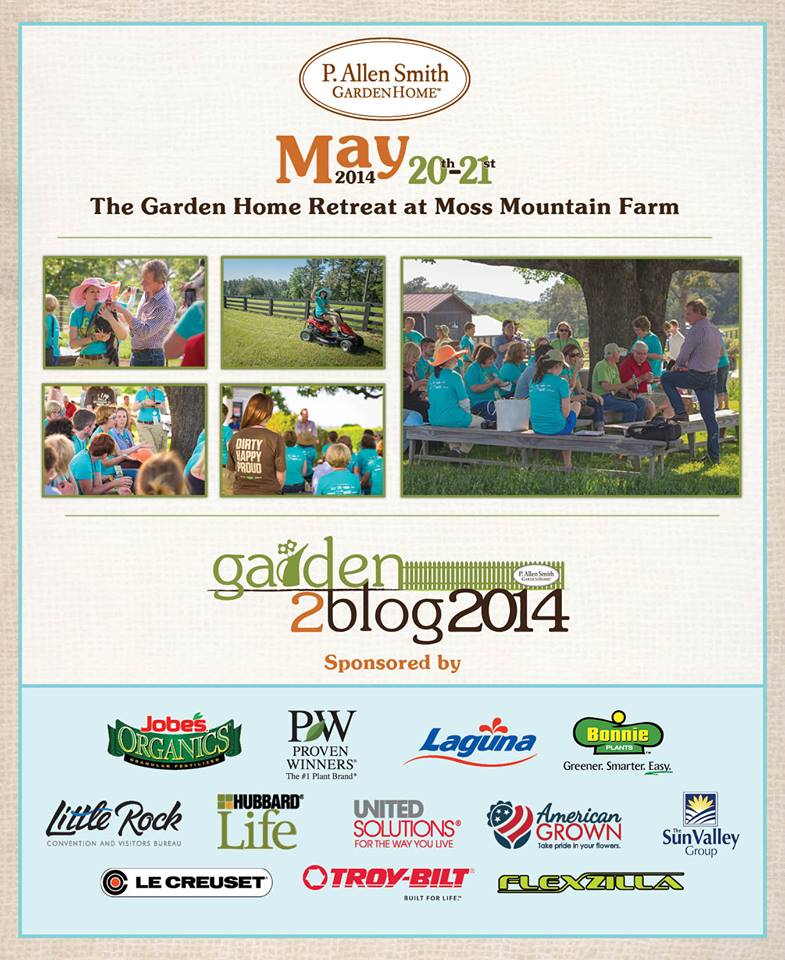 For Fun:
I, along with about 20 other bloggers from around the US, will converge on Little Rock next week for P. Allen Smith's annual Garden2Blog event. Allen and  his Garden Home Partners gather with garden bloggers annually for two days of garden tours and workshops. My virtual garden world will become my real garden world next week.
Oh, and I can not wait to tell you about my GLAMPING weekend coming up! But, enough for now, I am tired thinking about all the amazingness.
The Park Wife