I have an amazing farm table my husband built (yes, he is quite the carpenter) from some wood that came from an old barn he took down in Louisiana, his home state. It makes me smile every time I look at it and eat on it.
If you know me or have been to my house, I do not have many pieces in my home that do not tell a story. I like to fill my world with things that remind me of the people who have been in the chapters of our lives.
So, let's talk about the dining room chairs.
These chairs were stored in an old barn of Gov. Winthrop Rockefeller's. They were getting rid of some things and offered them for a sale. I swooped in, bought them, and then painted them black. It fit in that time of my life, not because they were dark and it reflected my mood, but because I was in a decor time with a lot of neutrals.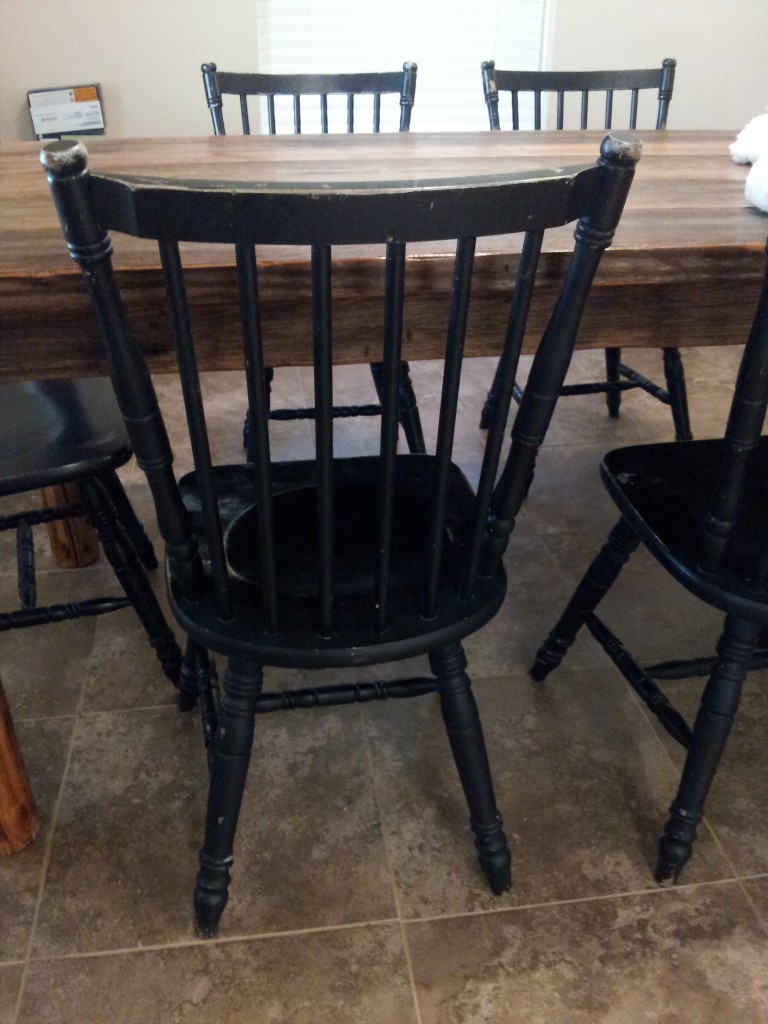 After moving back to our "home park",  I have felt lighter, more cheery.  I thought my house should reflect that. So, I started with the chairs.  I have wonderful friends like Jerusalem Greer who loves color and uses it all over her home. She inspires me.
So, I bought some paint.
I brush painted two chairs before I said, "sweet mercy, where is the spray paint?" I bought a high quality spray paint and got to work.
And, here is what happened.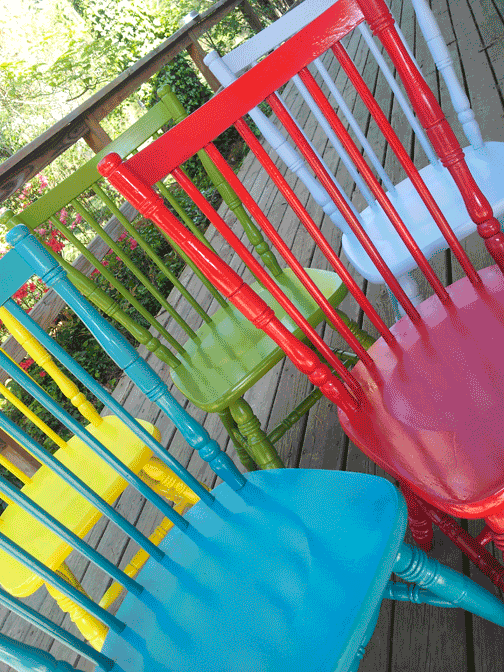 Cheerful indeed.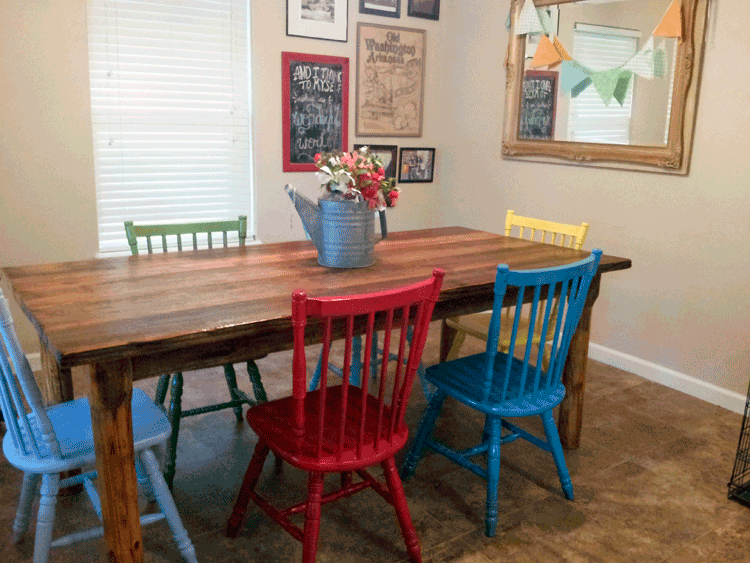 I am still working on decorating this room, I need curtains and some other things, but for now, when I walk through there, my heartbeat quickens and a huge smile lights up my eyes and face.
How about you? Have you used a lot of color in your home?

So much sunshine and blessings,
The Park Wife