It is a gorgeous day in Arkansas. The sun is shining,  flowers and trees are in bloom.
I feel hope, happiness, and refreshed after a long, really long, cold winter.
Maybe not just the cold months, but even in my soul.
I have grown weary in doing good.  At times, maybe even losing heart after dealing with many who were sucking the joy out of what is meant to be beautiful, encouraging.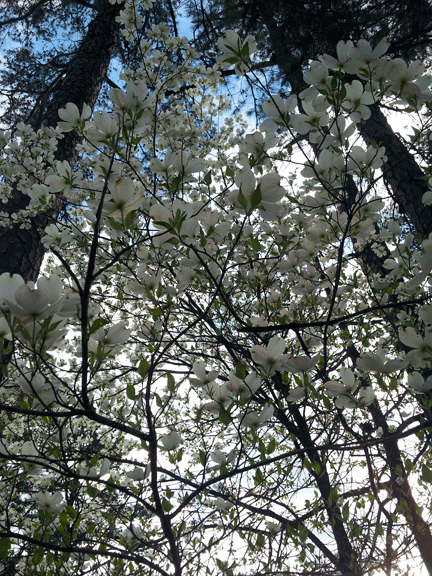 Everyday in our new yard, I experience the budding of new flowers that were lovingly planted so many years ago, yet then neglected for over 10 years.
Yet, they are resilient, they keep growing, seeking the sun even when consumed with thorns. And, I pray that I will too.
Take the time this morning to listen, really listen to this spiritual lyrical adaptation of Leonard Cohen's "Hallelujah" . Get through the first minute and a half of the back story and then you will be awestruck.
So powerful, I wept.
He is risen indeed!
The Park Wife