I have this friend. I met her through blogging. She is in my real world now. She comes to my home on the mountain to visit, sometimes she brings her cool little family.
She has enriched my life with her kindness, creativity, and authenticity. I adore her. Plus, she has a cool name, Jerusalem.
Jerusalem wrote an amazing book, A Homemade Year.  Here is what some fancy publishing kind of folks say: "This gorgeously-designed book is a guide to celebrating the rhythm of life's calendar of events, as well as the Christian liturgical year, focusing on God's love in our lives. Greer weaves her own faith story with original recipes, crafts and entertaining ideas, creating a vibrant, personal narrative that is a modern take on timeless traditions.- Paraclete Press"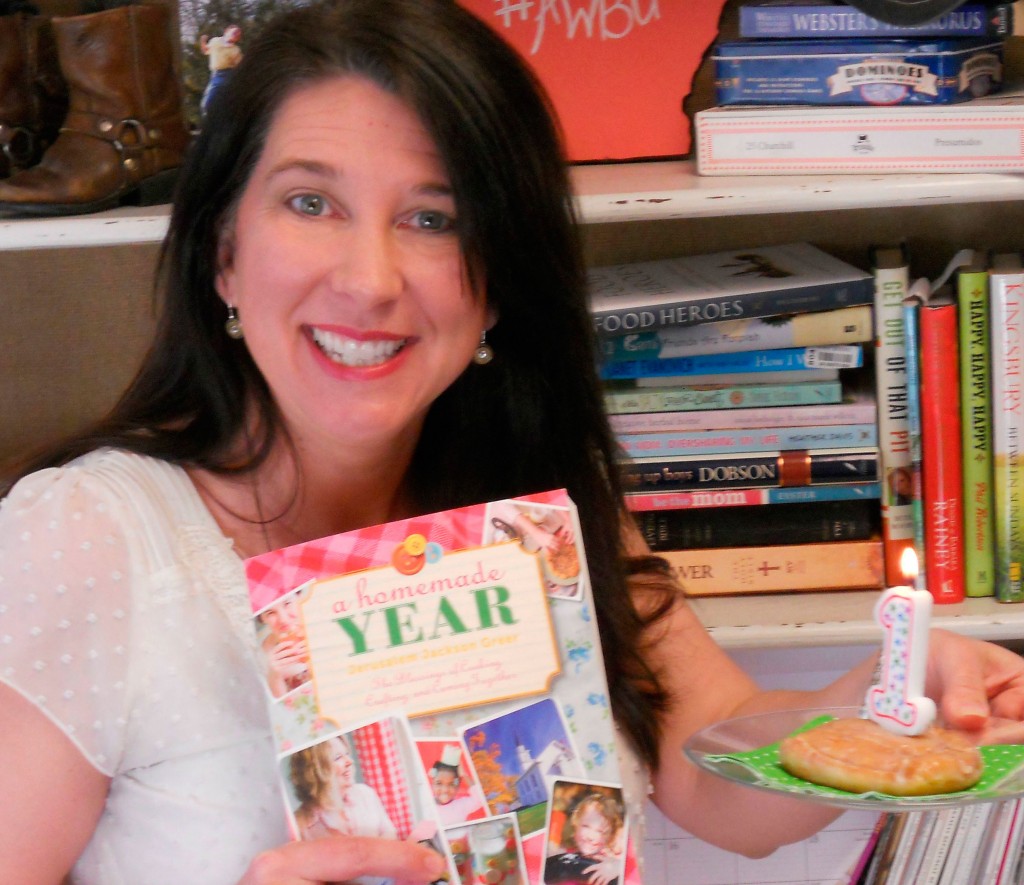 Here is what I say, it is amazing. The first time I picked it up, I was brought into a world of pretty (I love pretty) and was intrigued by the intentional creativity she lives out in her life.  I remember calling Jerusalem a few months ago, long after the book had come out and I had been reading it, really reading and thinking on the words she wrote.
I was in tears. It is so much more than a pretty book.
So, for her book's first birthday, this is my message to Jerusalem: "Sweet friend, your book speaks of who you truly are. It is not contrived or for show, it is a true reflection of your heart and your unabashed love for the celebration of all things, big and small,  and of all people. I am blessed to be one of the recipients of what you put out into the world, and for that, thank you and HAPPY HOMEMADE YEAR BIRTHDAY".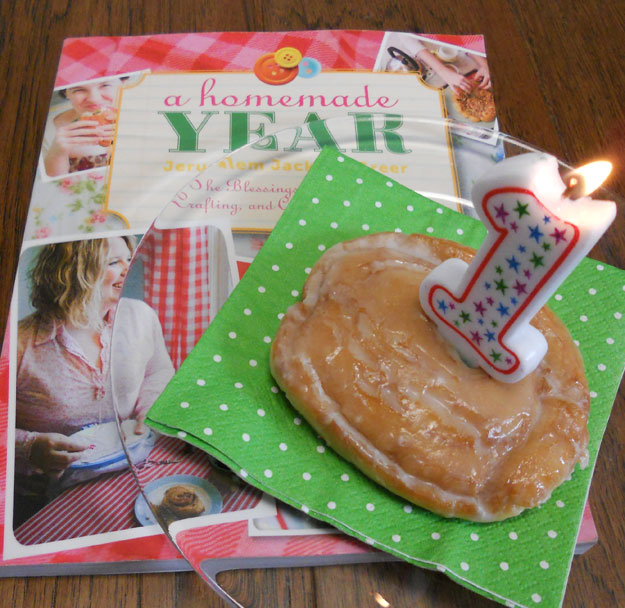 Your friend that is afraid of craft scissors and uses a honey bun from a box for your cake, but you love me anyway,
The Park Wife