The previous Superintendent of our park, who is a dear family friend of ours, left an old family headboard at our house when he retired that was a total mess. He told hubby just to toss it in a fire, one less thing to move.
Well, you know how I love to have pieces in our home that tell a story……
So, hubby and I got busy repurposing the old headboard into a bench for inside our mudroom.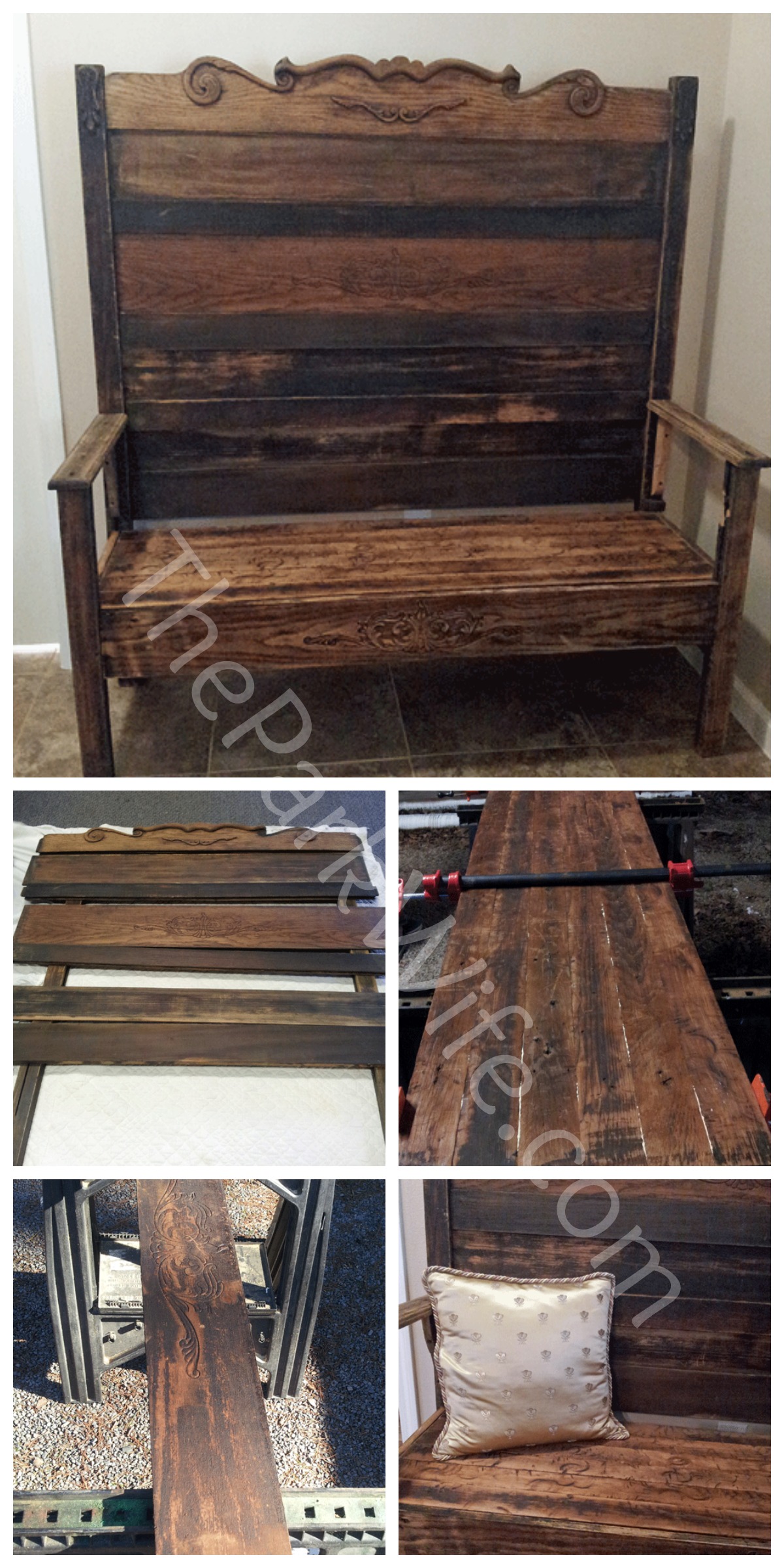 There was a lot of old varnish and gunk on the boards so the first thing we did was seperate all the boards, clean them good with some Murphy Soap, and did a light sanding. Then, we cleaned them again.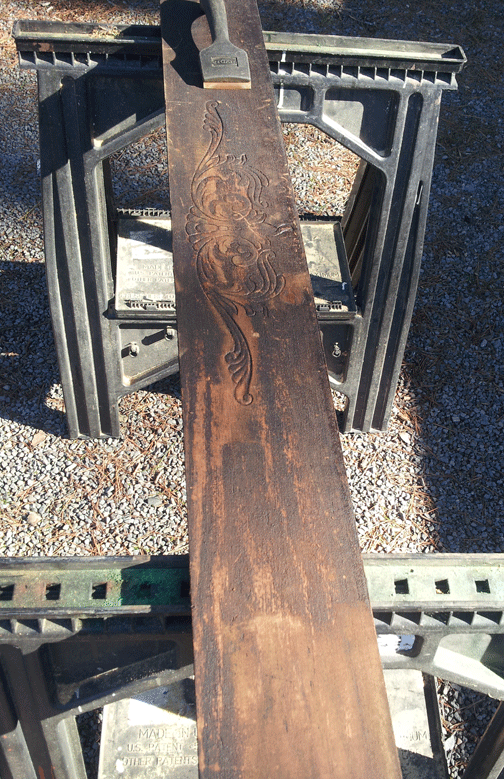 See all the gunk. UGH!
Big Buckaroo had to utilize a lot of his carpentry skills that he learned from his dad, a carpenter, growing up. And, I love that he is passing that on to our boys. Oh, that man is so precise in his measurements, yes, I told him to glue the thing already, several times.
.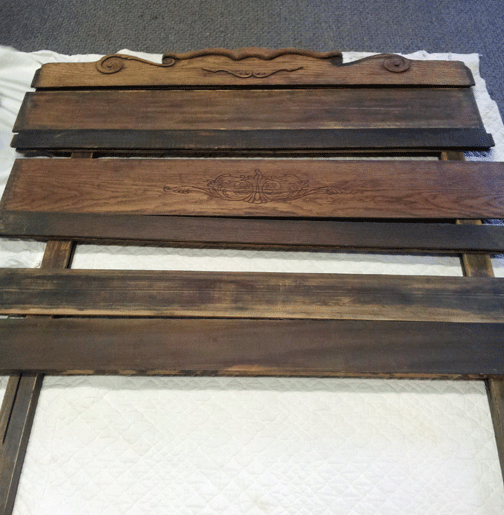 The boards that were used to hold the box spring were used for the seat. I love the look of it. It makes me happy.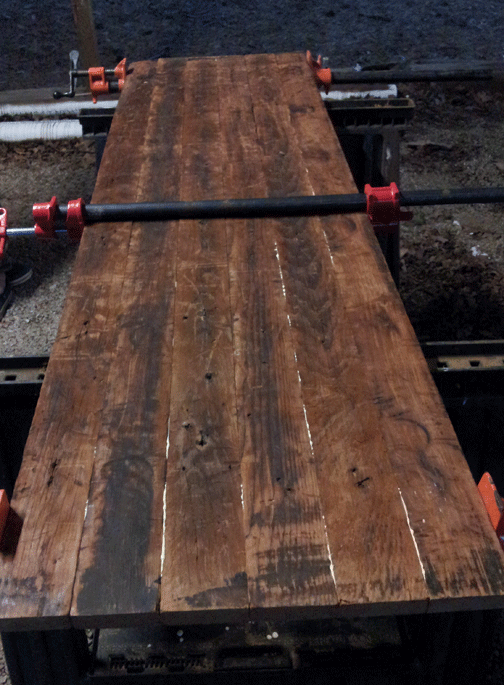 You can see the marks on the seat where the springs from old box springs indented on the wood.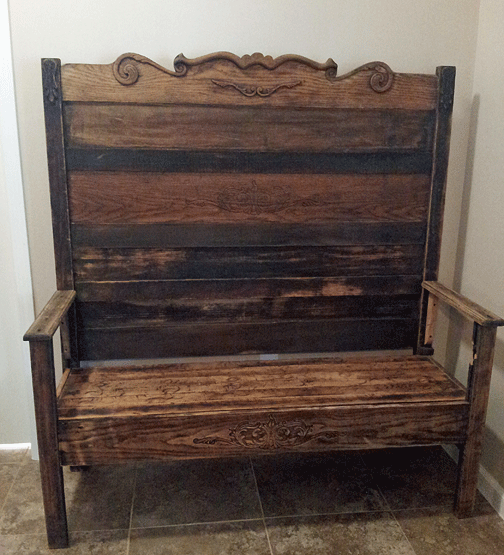 I am seriously in love with this piece and it makes me happy every time I walk in the door and see it. Of course, there are footballs, cleats, cowboys boots and who knows what else lined up under it already.
What projects are you working on in your home?
The Park Wife