It is #GivingTuesday, where we celebrate the joy of giving back, the true essence of the season, well,  life for that matter.
Yesterday, The Russ Bus, a local group that goes around Russellville, Arkansas helping the homeless get back on their feet, got a family with a two-month-old boy into a motel, brought a homeless friend into one of their shelters, helped a veteran so he was able to sleep in a tent last night instead of sleeping on the street, delivered a Christmas tree with all the decorations to a family that had been homeless, and delivered meals to all of their friends (homeless).
In. One. Day.
Sweet mercy, how beautiful is that?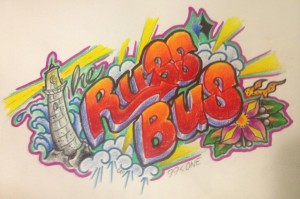 And, they do this and so much more EVERY SINGLE DAY!
From a post on the The Russ Bus Facebook page  last week when it was so cold outside:
As I turn in for the night on this cold winter night, I am sad that some do not have a home tonight. But because of those who support The Russ Bus, many have shelter tonight. We have 5 families including 7 children in motel rooms tonight and 6 individuals sleeping in tents or portable shelters tonight. Those in shelters or tents either have heaters or are close to fires with plenty of blankets. We took out blankets and tarps tonight and made sure everyone was good as could be. Thanks to all who support what we do.
This group ACTIVELY seeks out homeless people and takes care of them. Their ultimate goal is to get them off the streets and into apartments.
And, they do just that. Recently, they got a homeless man some clothes, set him up in a tent, put him on a weekly schedule of getting showers and doing his laundry. Now, that homeless man has a job and an apartment.
According to The Russ Bus leadership, "We don't discriminate against anyone.  We've dealt with prostitutes and drug dealers. We are a faith-based group, but there's no rules, no apologies, just help."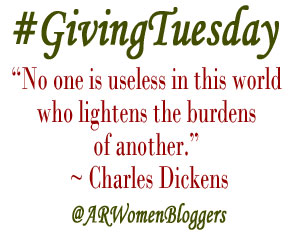 Oh, so many homeless. So many without the basic things we take for granted.
Small children, my heart is breaking.
And Veterans. My gracious, these people have fought for me to have a warm place to lay my babies down tonight. And, they are living under bridges? In the cold. Not knowing where their next meal will come from.
The Russ Bus is the real deal and it's making a real impact in the area it serves.
I see Jesus all over this. Don't you?
The Russ Bus is the River Valley's extension of The One, Inc., a 501(c)(3) nonprofit that serves our homeless neighbors. There are also van's in Searcy and Little Rock. For more information, follow them on Facebook.
Head over to Arkansas Women Bloggers to read about other incredible groups who give so much of themselves daily to make our world a better place.