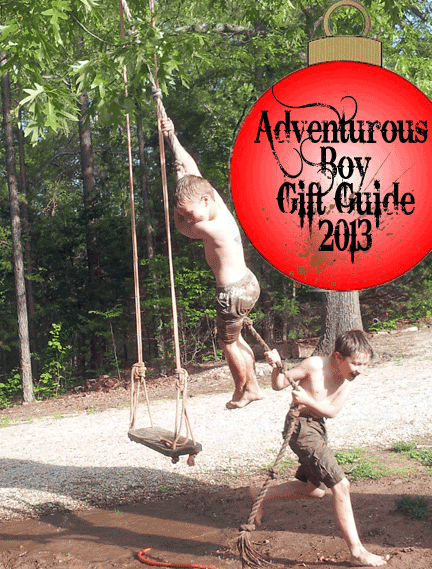 I have enlisted The Buckaroo Boys to compile their first "Adventurous Boys Gift Guide" for 2013.
We live on a state park, have boys who are constantly seeking adventure, and yes, I have a lot of laundry. Their creativity throws me some days, I can not keep up. So, when the holidays come, I get overwhelmed trying to find the perfect gift that provides opportunities for our guys to be fierce and dangerous, to train them to be warriors that seek adventure, that will be fun, creative, and could possibly teach them something that might help them grow up to be all that they were created to be. Tall order there.
Now, our boys like their Ipad, but thanks to Duck Dynasty, all I have to do is ask if they are being yuppies and they do not ask for more than their allotted screen time for the day. But really, in our world, the Ipad  can not compete with the active pursuit of adventure in the woods, or park.
I bet some of you boy moms go through the same thing. So, I hope this list helps.
Note: We have not been compensated for this, these are the Buckaroo Boys opinions.
1. Military Surplus Tent
The Buckaroo Boys love that these Military Surplus Tents were probably used by real soldiers! They have used them for camping, a fort, and even a place to take cover during a serious neighborhood airsoft battle. The tents are the real deal, so they are heavy canvas, which will hold up better than a lightweight tent that could blow away when the wind blows. Again, we live on a state park, we have seen this happen. Giggle, giggle, sorry, really it is not funny, giggle.
2. Headlamp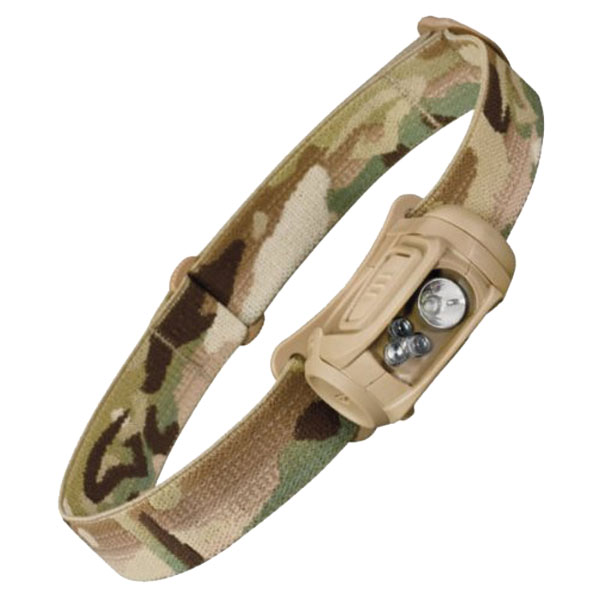 Lighting is important, seriously, it gets REAL dark where we live and I admit, I am afraid of running up on a bear, coyote, skunk, or well, Big Foot when I go out at night. The Buckaroo Boys always laugh because I walk out of the cabin door talking to the animals, letting them know I am coming outside so they can run away. Survival people. The Buckaroo Boys prefer a headlamp so they can keep their hands free to sword fight, wrestle a bear, or be ready to capture the elusive Big Foot in our woods. Makes perfect sense to me.
3. Backyard Zipline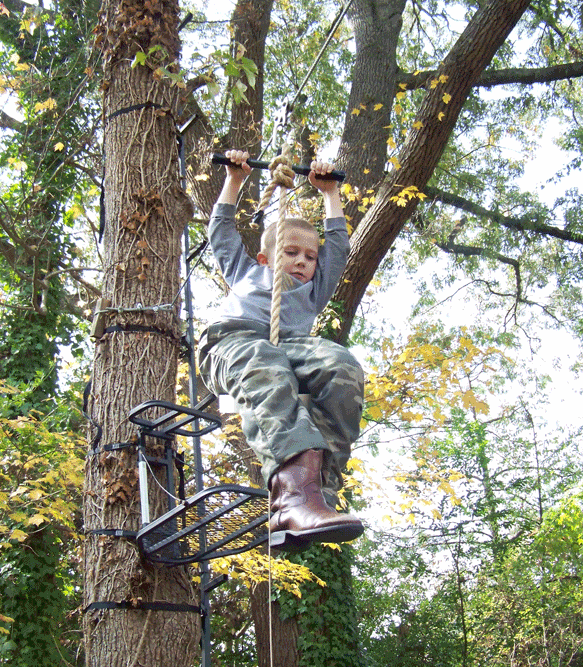 The boys love their zipline. Add to any activity an element of danger, stir in a little exploration and speed, add a dash of destruction, and you've got yourself a winner. I am usually at the end on my knees, they think I am just waiting for them, but I am PRAYING sistahs!
4. Dangerous Book for Boys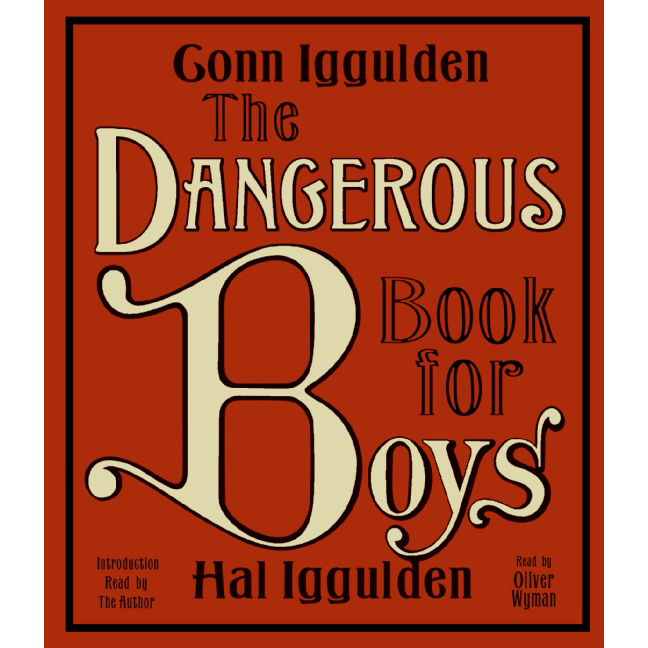 Our guys LOVE the Dangerous Book for Boys. They can spend hours looking at it and finding projects to do. Warning: there is an obscene number of various kinds of paper airplanes and a lot of ropes tied in some amazingly cool knots littering their rooms.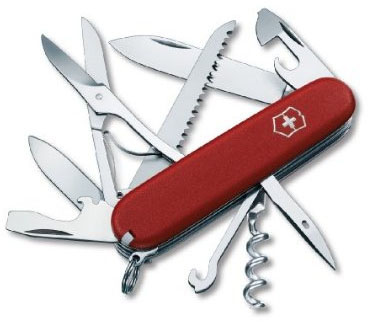 I think every outdoor boy dreams of his first knife, it is part of becoming a responsible young man gifted from a father, grandfather, uncle, or other special man in their lives. The shiny red case with the Swiss flag will have boys yearning to carve sticks, shave tinder for a fire, or use the screwdriver to fix something around the house. Yes, rules must be implemented in the beginning so you do not have to use a whole bottle of liquid band-aid. Do not ask how I know this.
I have linked all of the above to  JM Cremps-  the boy's adventure store. Many of the toys in our home are from this family run business out of Minnesota, I have a deep love for their company and mission.  I get their newsletter and know that you can receive a $20 JM Cremp's gift card with any $99+ purchase (Use promo code: GIFT20) valid now through November 25.
6. Daisy BB Gun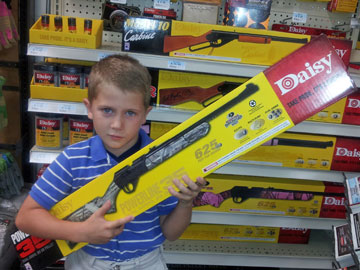 My little brother shot me with a BB Gun in the stomach when we were kids, yes, I am still working through the trauma. It comes up every time we are in Mississippi and the whole family is together. They laugh, I don't.
When I went on a blogger junket a few months ago to the precious town of Roger, AR, we went to the Daisy Airgun Museum for a tour and saw their collection of antique airguns and learned the history of this wonderful company.  The Buckaroo Boys took their first shots with Daisy BB Guns, as I am sure many little boys do.   Littlest Buckaroo is loving the camouflage one of course, I bet it makes his wish list this year. Don't let them shoot their eye out.
 7. Duck Dynasty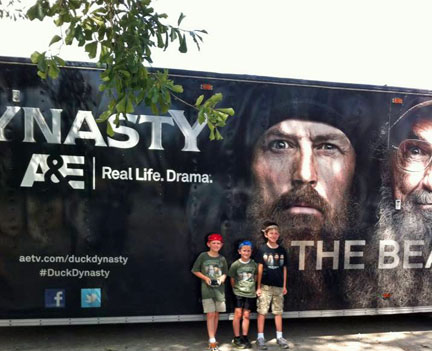 The Buckaroo Boys love all things Duck Dynasty. They were fortunate enough to go to the warehouse in Monroe a few months ago since Big Buckaroo is originally from Louisiana and we have family and friends there. Little Buckaroo wrote a letter to them and gave it to the gal at the front counter, he is waiting for a response from Si. Of course, their merchandise is everywhere, but you can also visit their Duck Commander Store online.
8. Hydration System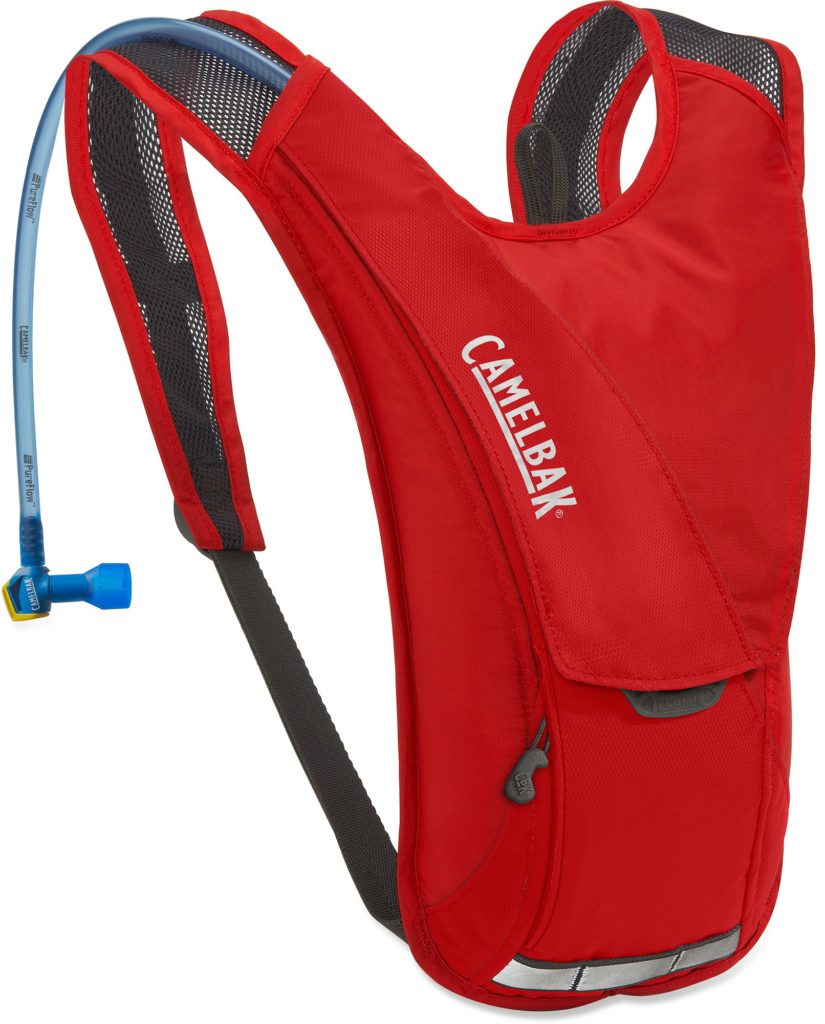 The Buckaroo Boys like to be cool. No, really, they do not like to be hot, and I get tired of lugging water bottles on hiking trips. Being hydrated when hiking the trails is important.  Survival expert Bear Grylls says you can only survive a matter of days without water, sweet mercy. Hydration packs are a 'cool' way you can get kids to carry their own water. And if they carry their own it gives them a bit more responsibility and independence and means less for you to lug. Can I get an AMEN mamas?
9. First Aid Kit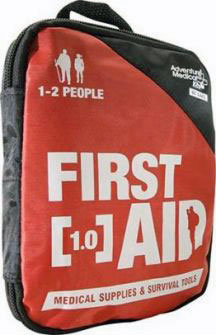 Our boys love being prepared and that means they always have an Adventure Medical Kit handy.  Their kit contains supplies to treat cuts & scrapes, sprains, insect bites,  headaches, muscle aches, and allergic reactions. We have to be prepared out on the trails of the park, or at the soccer field, or sitting on the front porch (seriously, you never know).
10. Magazine Subscription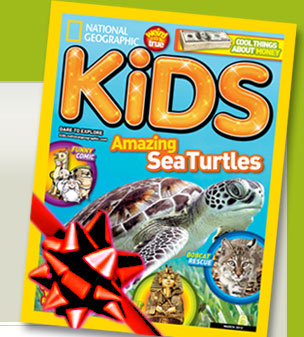 These can make an excellent gift, providing regular injections of inspiration. Shhhh…the Buckaroo Boys are getting National Geographic Kids from their Pops this year. The main magazine is a great education for older teens or there's National Geographic Kids for younger ones (6-14) and even National Geographic Little Kids for tots (3-6). This will be a great addition to our geography curriculum.  You can get 10 issues for $15, woohooo!
Added bonus wishlist idea from Littlest Buckaroo:
A Bucking Bull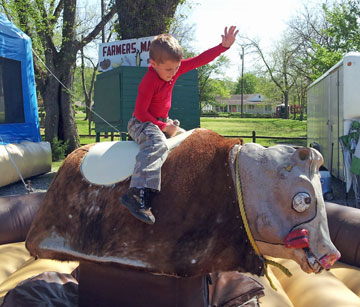 From this ALL BOY mom to you, have fun, look for adventure, and pass that on to your boys this season.
WINNERS: According to Random Number Generator, the winners of  the signed copies of The Pioneer Woman's A Year of Holidays cookbook are:
Nicky C.:  I am looking forward to spending time with my family . Now that my twins are in high school , they are studying and are very busy . I am ready for them to be home and cook and catch up. I want to try some new recipes and cook some of the great recipes I have been finding ! Pick me ~~~!!!
Susan F.: I am looking forward to hugging grandbabies, cooking with my family, and eating!
Congrats ladies, I will email you.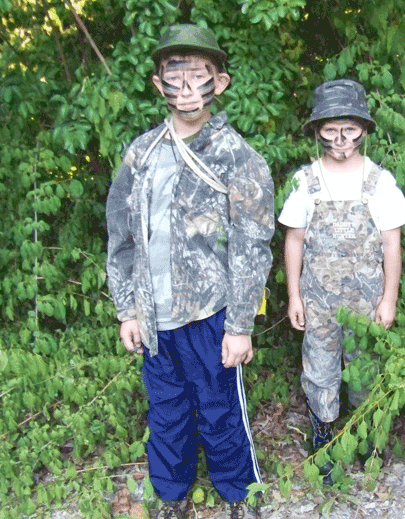 For the love of all things boy, don't forget the camo face paint,
The Park Wife