A little randomness is on tap today.
Wow! It is already November. I love the crisp weather, bonfires, and chili (not chilly) nights. And, everything in my world is smelling of pumpkin spice. Seriously, when I walked out of the gas station and got in the car, the boys asked what that weird smell was.  No, not chicken fry grease, pumpkin spice. Seriously, what is happening here?
I hope we are raising our boys to be world changers, to see the good in everyone and help them along their way. So, I love it when I see kids making a difference, I am loving The Kid President. Yes, he is AWESOME.
Seriously, we all need a pep talk every once in a while, and hey,  I am all about creating awesome.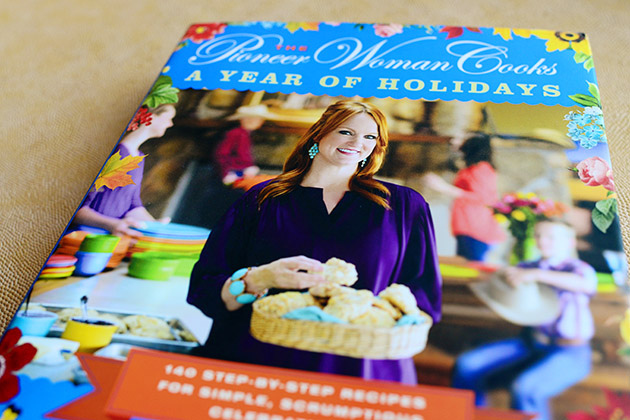 The Pioneer Woman's holiday cookbook was released a couple of days ago (go Ree!!!!). Y'all know how much I adore her and I would not miss her Arkansas book signing. We are planning a huge bloggy gal gathering for her cookbook signing in Rogers, AR, on Saturday, November 16. If you do not live in Northwest Arkansas (like me),  the Embassy Suites is offering Pioneer Woman Weekend $89 suites. They are cool like that. You could gather some friends, split the room cost, hang with all of us bloggy gals Friday night and then in the signing line on Saturday at the Walmarts, which will be long (five years ago I waited 6 hours). Thankfully, we will be at Walmart and can just go get snacks on aisle 12.
This coming Monday, my friends at Family Life/MomLife Today are hosting an Arkansas Women Blogger Meet-up. I get to meet Barbara Rainey, see some of my sweet blog world, now real life friends, AND some of the bloggers who RSVPd, I have not met in real life. I love that! Meeting women, sharing our lives, learning from each other…sounds like the whole reason behind my state-focused blog communities. Now, that is awesome!

My friend Tracey Eyster and I chatted a bit with cameras rolling recently.
My thoughts on this:
~The camera does add 20 pounds, I know they say 10, but "they" are misinformed, really, it not the Halloween candy, really, it is the camera.
~I do love helping to build community.  The things I talked about on here, I suckered many friends into helping with. It would not have been possible without them.
~Also, I have been blessed with a few incredible mentor moms in my life, but I  just found out that I am now old enough to mentor younger moms. Wait. Let me get in my rocker so we can talk.
One more thing to inspire you to awesome today- they asked moms to come in and describe themselves as a mother. I can so relate to these women:
Kid's Tell the Truth About Their Moms
Go be awesome!
The Park Wife
P.S. This is the most times I have ever written the word "awesome" in a post.
P.S.S. That is pretty awesome.