THE AMAZING PEOPLE WITH THE ROGERS, ARKANSAS CVB, WHO TRULY GET THAT BLOGGERS ARE THE PERFECT MEGAPHONE FOR TOURISM IN ARKANSAS,  PAID FOR MY ENTIRE TRIP; HOWEVER, ALL OPINIONS AND RECOMMENDATIONS ARE MY OWN!
If you missed Day 1 of my trip to Rogers, Arkansas, go check it out here.
So, what do you do when you have five of the most influential social media gals in the state in your town? You take them shopping of course.
Up first was Cabela's. I was very excited about this as I live on a state park and am married to an outdoorsman.  Although a large amount of our dollars goes to Cabela's through their catalog, hubby has not been to one of their stores. So, I called him and gave him a play-by-play of all the exciting fun stuff. For some reason, I enjoyed it more than him, he said something about being jealous and I was rubbing in it. Anyway…..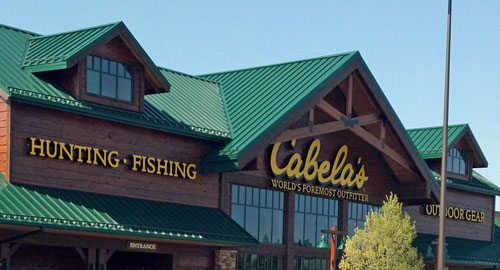 Cabela's Rogers Retail Store is located adjacent to the Pinnacle Hills Promenade mall not far from Interstate 540. The showroom's exterior looks like a big log home with beautiful stonework, wood siding, and a metal roof.  It is pretty fancy rustic.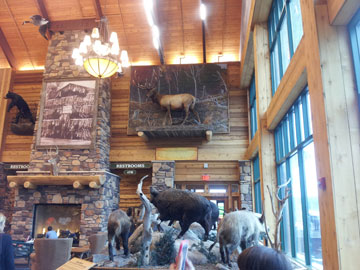 As you walk in, you are immersed in the outdoor experience (even though you are inside) and includes conservation-themed wildlife displays and trophy animal mounts displayed on a mountain. This is what our cabin would look like if my husband had a hand in the decorating. Seriously, it really is amazing. And yes, I did head over to see what kind of  #DuckDynasty stuff they had.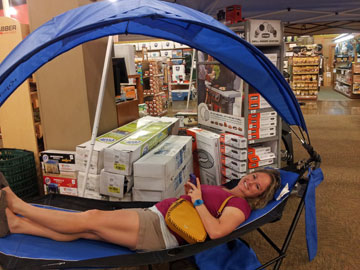 It is a BIG store, so at times you have to take a rest like my friend Heather did in the camping section.
Then, we headed to Pinnacle Hills Promenade for some major retail therapy. So many choices, I was a bit overwhelmed.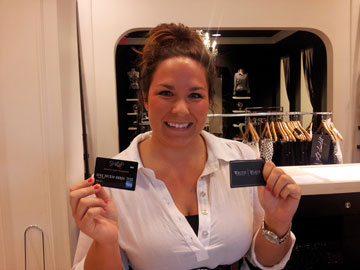 But, it did not take me long to use my gift card at White House Black Market.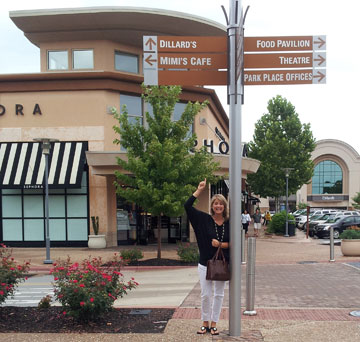 As I met back up with Sarabeth on her way to The Gap to look for a denim jacket, we had to snap this picture for our friend Mimi SanPedro who is one of the best Foodie gals we know. I Tweeted her, she did not know that they have already opened a restaurant for her in Rogers. She better head up there and check it out.
We then loaded up for a twisty turney trip to War Eagle Mill.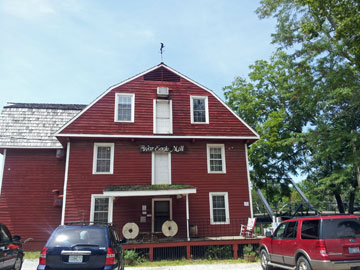 We got to tour the mill and see how it all works. Their flours are stone ground slow to preserve all the nutrients and the deep, rich taste. Their farmers are committed to maintaining a natural, organic environment for growing grain.  Um… you know I love that. And, they have been doing this since 1832.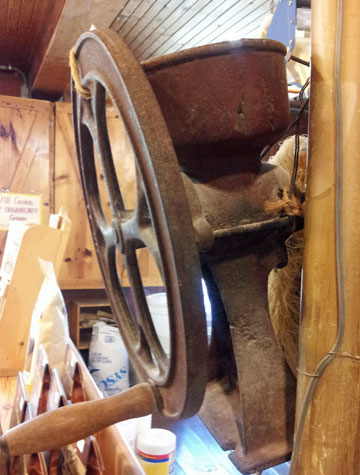 We were treated to peach cobbler and ice cream upstairs in their restaurant The Bean Palace. It was delicious. And, some of their wonderful products came home with me, YUM!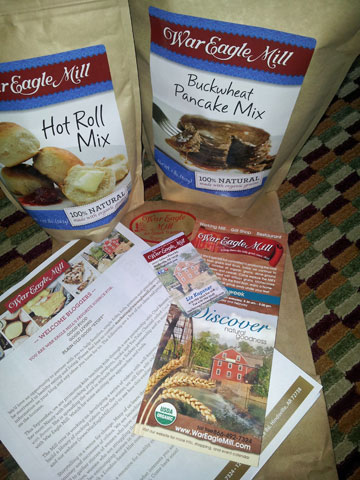 I have lived in Arkansas 14 years now and yes, I am a blogger,  but I am still surprised when I see people I know or "know" me  in the darndest places. I ran into a sweet family I know upstairs in the restaurant. You just never know. I met a blog reader of mine outside of a bathroom the other night, a story for a different post.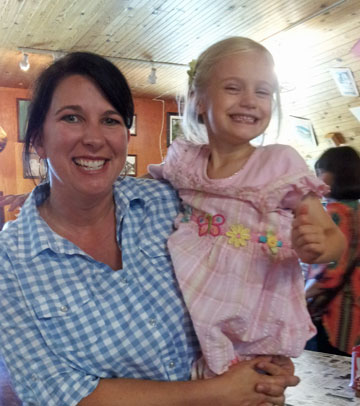 I have a final post coming soon about the rest of our wonderful weekend and yes, I have a fantastic giveaway for y'all!
Plan a getaway of your own to Rogers, it will not disappoint,
The Park Wife