Yes, we are part of #ducknation around our house.   The bearded, bayou-dwelling rednecks from Louisiana, the area my husband was raised, have made it big! And, I can not be happier for them. They represent what I see as the American Dream;  they have valued family, truth, and most of all, God, as they have built their family business.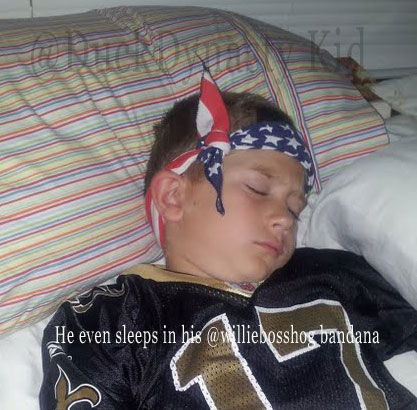 For those of you who have been living under a rock, or have been too yuppified to watch, tune in tonight for the Season 4 Premier on A&E. You will laugh and be touched by this wonderful family.
Here are some reasons why I love the show and what they represent:
1- They know and honor their roots.  It all started in a shed on the family property where Papa Phil designed and built duck calls. Yes, it is now a multi-million dollar company with a bigger building and more employees, but they have stayed true to who they are, to providing quality products and supporting their community and their state of Louisiana. Phil and Kay (and oh mercy Uncle Si) still live modestly and the family frequently gathers around the dinner table. As a Southerner, roots are very important to me and I hope we are providing some pretty strong ones for our Buckaroos.
2-Be who you were created to be. They hunt, wear camo, do not shave. They are totally comfortable with who they are, and their audience loves them more for it. Isn't that amazing in this world, being completely content with who He created you to be? Honestly, I struggle with this, thankfully, there are things like Duck Dynasty that continually teach the lesson of truly being your authentic self. No, not just using those little cliché buzz words "authentic self",  TRULY being who you were created to be, embracing it and enjoying it.
3- Have fun. I love how they tease each other, act silly, and laugh. We need more laughter in this world. They are very serious about their business (when not frog gigging or hunting) but they're also not afraid to be themselves and act silly.   They give each other grief in fun and in the end if there was any conflict, they always come together through prayer and forgiveness.
4-Parenting. The proof is in the pudding. I am sure there were hard times, days Miss Kay wanted to run away. But, they raised  4 boys who are respectful, honor God, love their neighbor, are good husbands, and know the importance of family. I know they started Duck Commander and it is wildly successful, but the family they have raised and continue to nurture, that is their legacy.

5- Marketing. They know their market so well because they are their market. From duck hunting to fishing, their hobbies and lifestyle that steered them into this dream business is still part of their daily lives. They not only understand what their customers want, they can also relate to them.
And social media, which is my business, they are ROCKIN' it. Have you joined their Duck Scout. This is so much fun, go join now.
6-Stick to your guns (yes,  pun intended).  Don't sacrifice what is most important to you.  Ever.  When a company or a family compromises their values, they may as well put up the "out of business" sign.   Those that follow their convictions and maintain integrity rarely find themselves in a position to call in the PR Reputation Disaster Management Team (I made that name up, but I am sure there is such a thing).
It is evident that this world is looking for more of THIS, of everything this family stands for and believes.
I hope they shatter some more ratings records! Tune in tonight!
@duckcommander, call me if you need a social media gal.
The Park Wife