Where has The Park Wife been? Well, aside of keeping busy with my state-focused blog communities (go check out Arkansas, Oklahoma, Kansas, Texas, Alabama, and Mississippi Women Bloggers), I packed every belonging we have in too many boxes and we moved!
Everything my husband has done for the past 15 years in state parks was to be where we are today, this was his first park, his first park love, and our Arkansas home.  He has worked HARD, listened and learned from some very wise long-time park superintendents, kept his integrity through some very tough times, and established a reputation for being fair, honest, and a great leader. He started work yesterday as the Superintendent of THE premier park in our state. I am so proud of him. Of course, he could not have done it without such a supportive, encouraging wife who believes he is pretty awesome (yea, yea).
Our home at the last park was wonderful; somewhat new, big, spacious, very nice. Our house here is going to be renovated after the superintendent who just retired moves out. So, we are living in a small cabin for a few months (they say a few months, I am already deciding where to put the Christmas tree). Yes, a small cabin with two little boys and my husband. Help me now. Prayers accepted.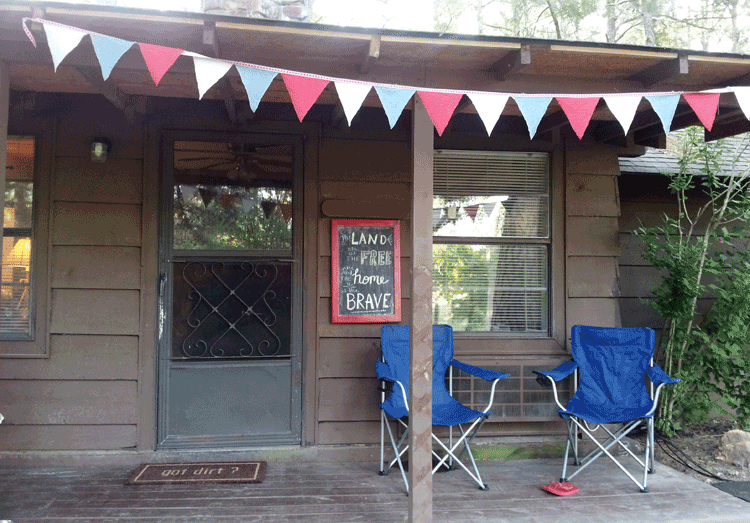 Sure, it is quaint, it is like being on vacation at a park for 3 or 4 months. Living simply, enjoying the park, and each other. It is kind of cool. We have hiked trails, rode bikes, fished, and more.
Now, before you go off thinking of how wonderful this is and you wish that you could do this, there is a downside, yes, we have boarders. They live in our attic and they are not welcome here.
Operation rodent removal is underway.
Again, pray for me.
Happy 4th of July!
The Park Wife