If you are new to The Park Wife blog, my incredible hubby is building us a cabin in the Ozark Mountains. Here are some older posts about it.
Let's talk bathroom. This has been our priority for obvious reasons. I found a picture of a vanity in a Pottery Barn catalog (pricey) and my hubby said he would make it for me. Swoon.
We are being very conscious of all things we use to make the cabin. From old windows from a farmhouse of some dear friends, to our pantry door made from shutters of my great grandparents home in Mississippi, we walk in there and feel generations of love and it all tells a story….our story.
So, he took some old wood from a barn he took down in Louisiana and made the top.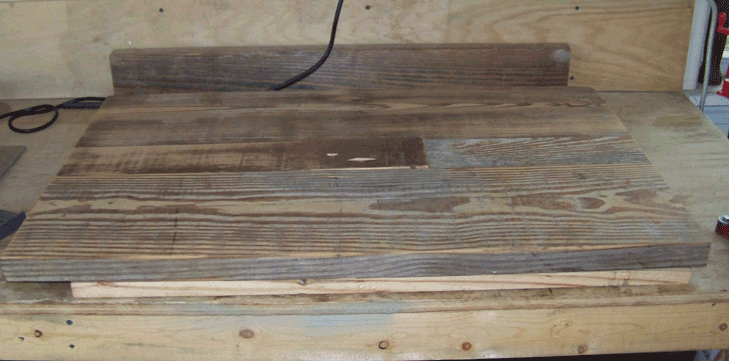 Then, he built the rest. Yes, my clever hubby made a towel rack for it out of plumbing parts.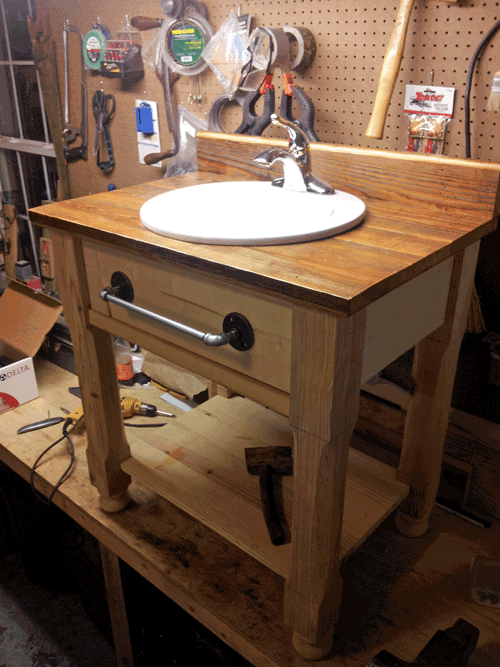 Then, it needed to be painted, so we let Littlest Buckaroo pick out the color.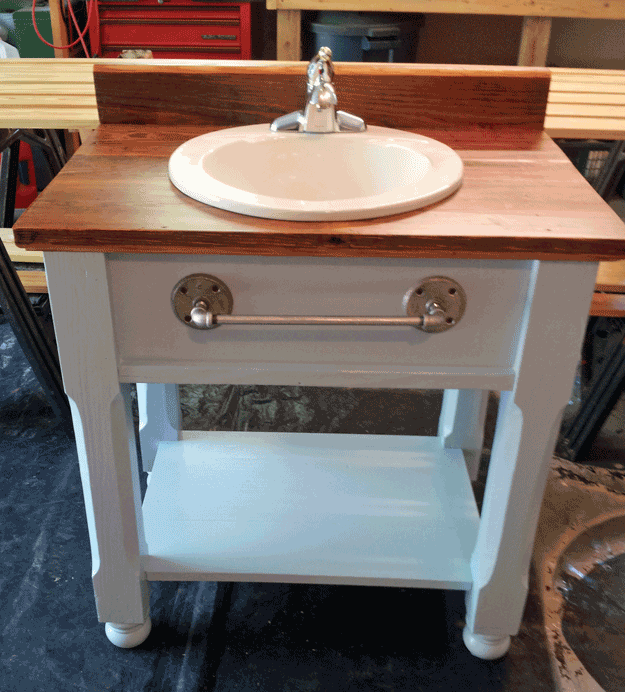 It is some form of a Robins Egg Blue. Boys. I roll with it.
The clawfoot tub my husband re-did ….ummm….he re-did two, after spending forever on one, our friends gave us a bigger one, yes, he rocks. It has been sitting in the cabin for a LONG time. It became a bit of a storage tub.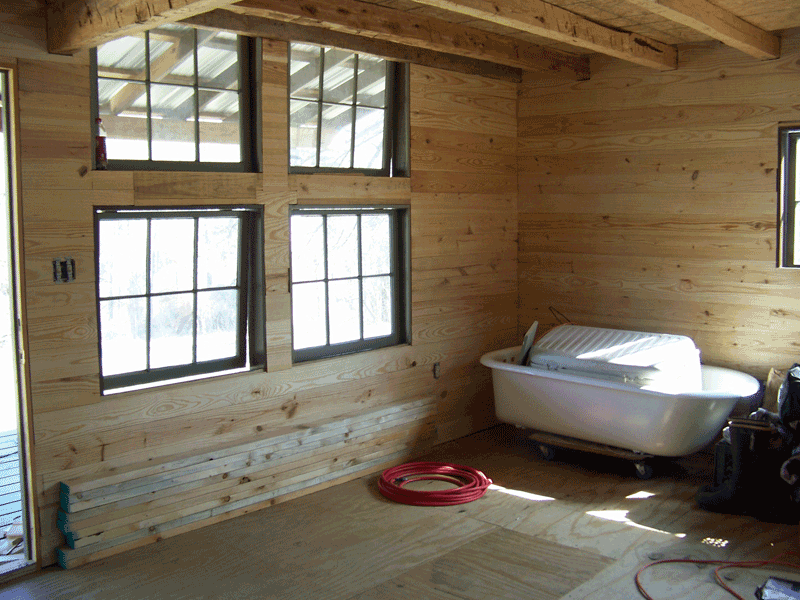 Finally, we took it out of the main room and put it in place in the bathroom! With the nickeled feet on it!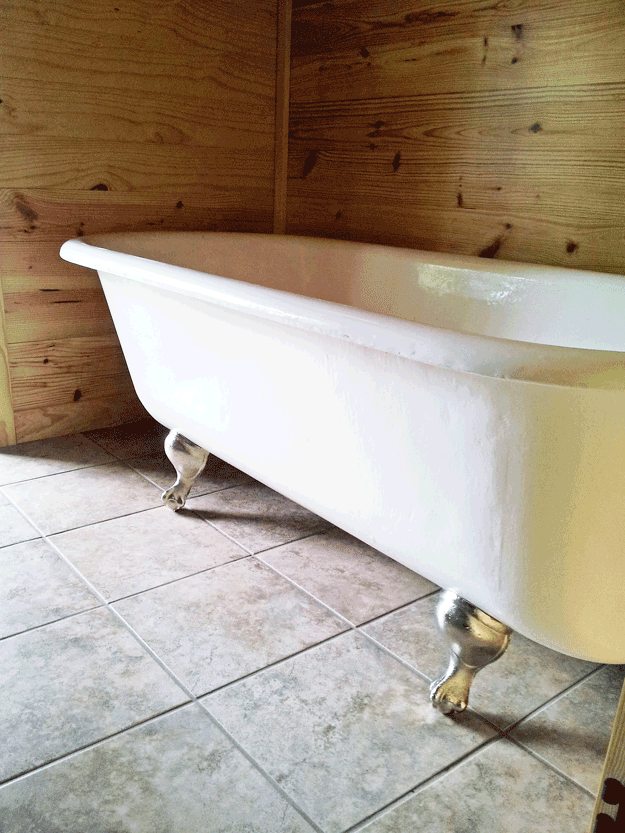 We are so fancy…in our remote cabin, that is solar-powered, that will have a composting toilet. Yes, FANCY indeed.
While at the cabin, it is not ALL work, there is a focus on fun too.
A little football in the front yard.
And the kids get to swim, yes, that is a water trough. The creek that runs through our property was rushing too fast due to some big rains.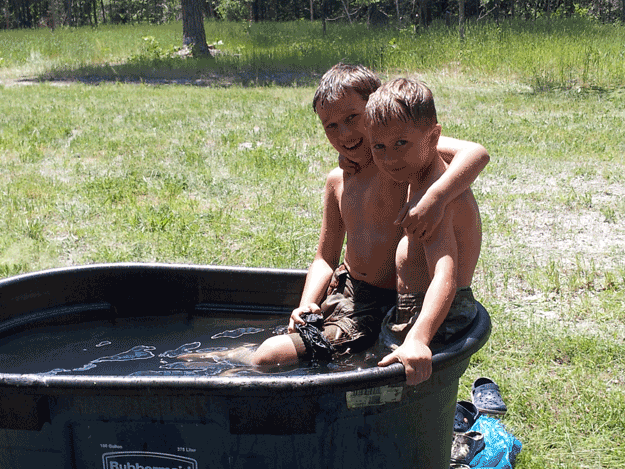 Now, is the part we have been dreading ~ Polyurethaning and sanding the whole cabin three times! Yuck.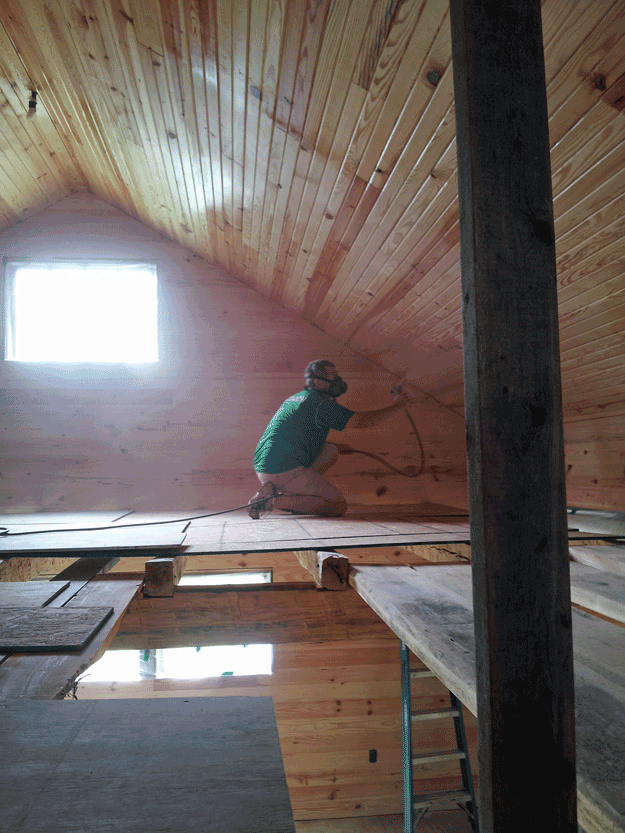 We are getting closer to getting it livable!
Blessed (with a few chigger bites, but I have a clawfoot tub),
The Park Wife