Disclosure: The following post is about the 2013 Bean2Blog event, where P. Allen Smith and the Arkansas Soybean Promotion Board  invited bloggers (most ARWB members), fed us a deliscious lunch, gave us a cutie-patootie t-shirt and showed us a good 'ole time that did involve heritage chicken gawking. All opinions are The Park Wife's, owner of The Women Bloggers L.L.C.
As a former small farmer (I hope to be again one day soon), I love and appreciate the land and Arkansas's farm heritage. However, as a small produce farmer that sold at farmer's markets, I have not had a lot of contact with row or big crop farming. Did you know that about 98 percent of U.S. farms are family owned and operated? I love that.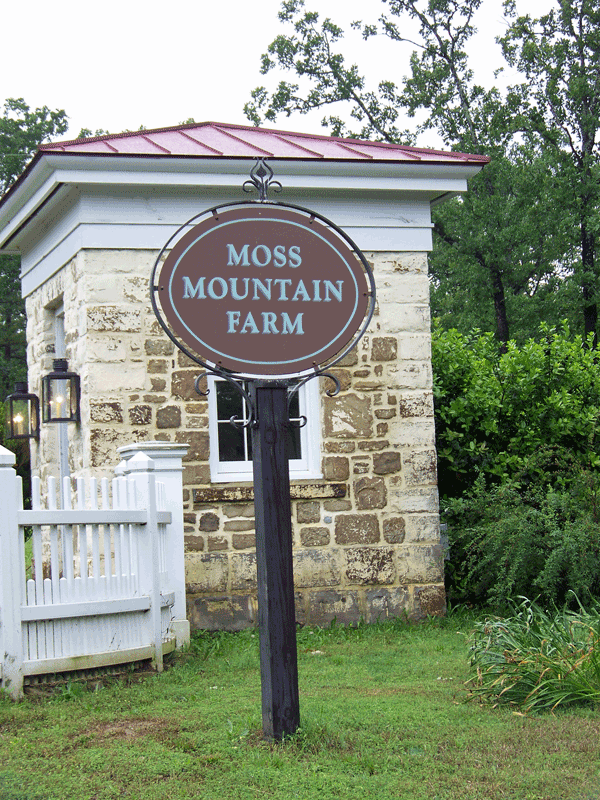 I was fortunate enough to be invited to spend the day at P. Allen Smith's Moss Mountain Farm courtesy of the Arkansas Soybean Promotion Board last week.  I was able to spend the day with twenty of Arkansas's awesome, passionate and best women bloggers. Oh, and Allen himself. It was pure joy!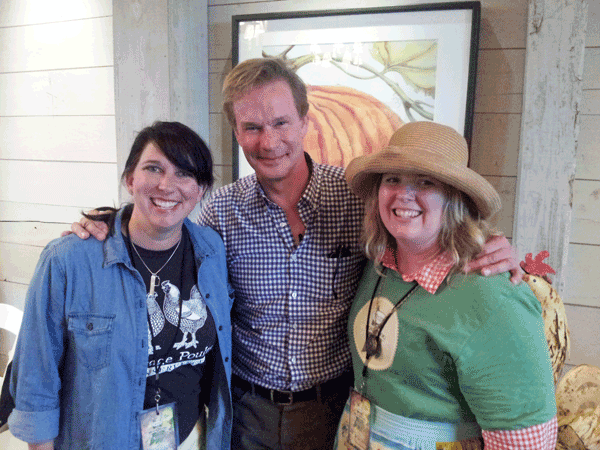 After being caught in a tsunami, o.k. maybe not a tsunami,  but, it was raining hard.
Hanging with  Allen and my sweet friend
Jerusalem Greer
.
I learned so much about The Miracle Bean. Such as, Arkansas ranks 10th in the nation in soybean production. If you do not understand the benefits of that, ask a farmer in a rural county about how their town survives. Also, soybeans are a great rotation crop that adds nitrogen back into the soil (for non ag kind of people, that is IMPORTANT). Plus, as I learned at lunch, it is delicious! Economy, land stewardship, delicious food….good stuff people.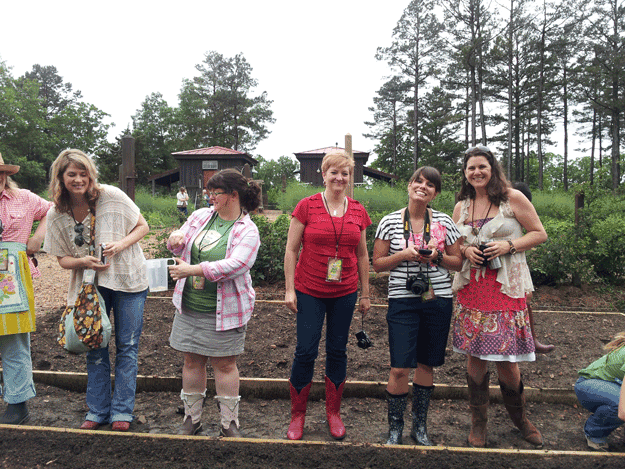 I can't wait to share more about my day hanging with my new friend Allen. I am hoping to move into Moss Mountain Farm soon, I am sure he will not mind.
Go check out this ebook, A Taste of Soy by my new friend Allen. It features an array of recipes with Arkansas's Miracle Bean along with great design ideas, like a rustic tablescape.
Yes, I am going to share my love for and pictures of  The Garden Home soon here on the blog!
If you ate today, go thank a farmer.
The Park Wife