Four years ago, I lived in rural Arkansas (I still live in rural Arkansas, just at another state park and the Walmart is closer). Even though I had several wonderful women in my life, at times, I felt like I was on an island. So, I started Arkansas Women Bloggers. It has become such a beautiful place. If you are one of the gals that is a part of the group, you understand. It is a place where the women who are actively involved GENUINELY take an interest in, lift up, and encourage one another. Real friendships have emerged.
Last year at the AWBU conference, I was frantic, rushing down the hill to my house from the park where the conference was held because our youngest had fallen off the zipline in our front yard. Yes, we have a zipline in our front yard. And yes, these things only happen when I am out of town or in the middle of putting on a huge conference.
I saw one of the bloggers walking down the huge hill (o.k. we live in the Ozarks, it is huge) heading toward the cabins. I stopped and asked if she needed a ride. It was the beautiful Jerusalem Greer. Poor gal was sick and was going back to her cabin to rest. I was a hot mess freaking out about my child.  After I dropped her off,  I thought, well, she thinks I am a freak.
Turns out that she does not mind hanging out with moms who freak when their child has a possible concussion.
My Jolly Goode Gal friend Jeerusalem and her family came for a visit, it was a blast.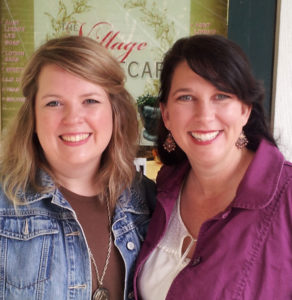 Of course, there was fried pie. Seriously, pie is always a good thing.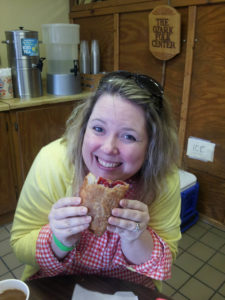 Jerusalem got a an autoharp lesson from Mary. At last years blog conference, Mary did a wonderful program for the gals on telling your story. When people ask me who Mary is, that is easy, she is a teller of tales who does so with depth, love and passion. I still get goosebumps when I think of her singing "May the life I live speak for me".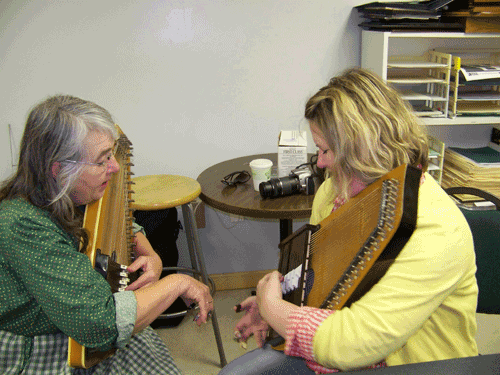 YEP, we are moms of boys. That is the only way to explain why Jerusalem let her boys ride on our zipline, yes, even after our chaos filled bonding moment in my car during the conference.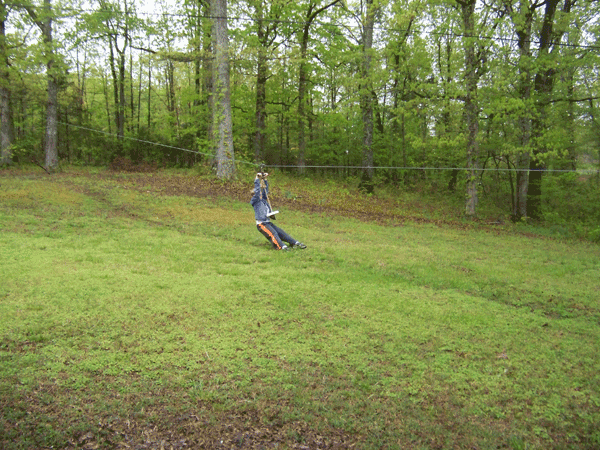 I happen to be second mom to one of the most talented young ladies, a 15 year-old fiddle sensation who is becoming known as the Princess of Bluesgrass, Clancey Ferguson. After her band played on stage that night,  they headed to my house to have a jam session with Jerusalem's Sweet Man.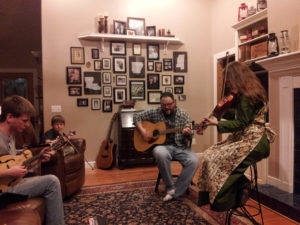 Our guys with their new friend Miles, and yes, Miles went home with a fiddle and is a natural! I see a band forming soon.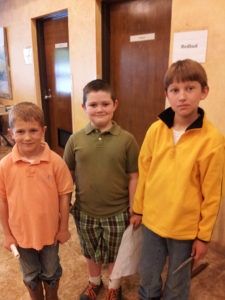 Great fun was had by all, and was made possible by women who reached out through a blog community and bonded in real life.
Jerusalem  blogged about her trip here, go check it out, her pictures are much better than mine.
Blessed indeed,
The Park Wife