I, along with my AWB counterparts and friends,  have put on two fantastic blog conferences in Arkansas, yet I had never been to any other blog conference until I invited myself to go to NonCon with my sweet friends Stephanie McCratic of Evolved Mommy (yes, and social media maven for Country Outfitter ) and Amy James of Our Everyday Dinners. It rocked, mostly because I was able to get to know these two wonderful women, and well, yes there was Ree. Uh huh, we got to hang out with The Pioneer Woman.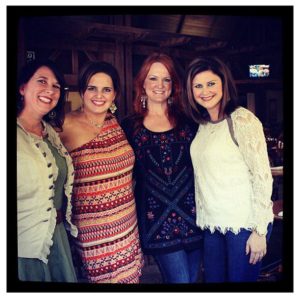 I know, a bit weird that I put on two conferences and had not ever been to one, but I think that actually helped as I did not have any preconceived notions of what I was "supposed" to do, how it was "supposed" to be done, and on and on.
Our Arkansas Women Blogger Unplugged Conference is considered a small conference with about 75 women bloggers in our state attending last year. One of the wonderful things about our conference is that we have built a true community of women who have become friends in real life and help each other, without judgement, to tell their stories. My heart is so happy thinking of all these women who I consider friends.
With all that said, I am over the moon because I am going to Blissdom 2013 in Dallas in March!
Woohoo, and yes, I am hitching a ride with the extraordinary Evolved Mommy.
Are you going to Blissdom? If so, I would love to meet you ~ look for me!