A tornado ripped through a town that I love yesterday, my college town of Hattiesburg, MS.  It is a town that holds so many precious memories for me.  Two of my brothers, three nieces, a nephew, and many friends live there. Thankfully, everyone is accounted for and safe.
On the campus of my alma mater, The University of Southern Mississippi, landmarks such as the Alumni House and the Performing Arts Center are heavily damaged.  The campus was not as full of students as it usually would be since the students were on a long weekend break for Mardi Gras (yes, we get out of school for Mardi Gras).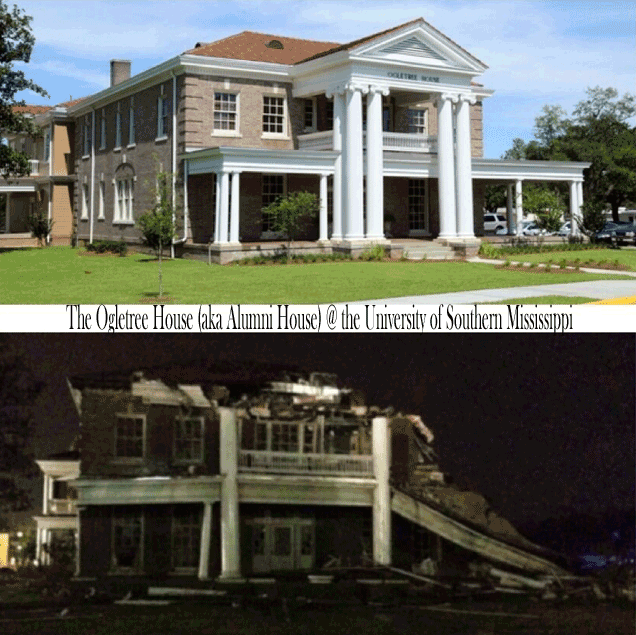 I pray for the people of Hattiesburg as they begin the process of putting their community back together. Please pray for those working long hours to clear debris, repair homes, and offer comfort in the midst of heartache.
So sad,
The Park Wife