I am not a real famous blogger like so many of my blog superstar friends, I have just been at it for a really long time.  But, I do have a passion in this blogging world ~  gathering women bloggers together, supporting wherever they are in their journey, helping them tell their stories, and establishing real, true friendships that just happened to begin online. I am extremely proud of the sisterhood that I started with just a few gals that has grown into a group of over 650 women bloggers in our state.  And, I shared the amazing community of bloggers concept by establishing communities now in Texas, Oklahoma, Kansas,  Missouri, Mississippi, Alabama and Georgia. And, more to come. This makes my heart happy.
Now, imagine my surprise when NBC Nightly News with Brian Williams found me through blogging. They were coming to Arkansas for a story and were looking for other human interest stories to do while they were here.  I threw on my PR hat, researched and wrote five pitches and one of them piqued their interest. I spent a couple of months going back and forth with producers (thanks Craig), then, the main story they were coming to Arkansas for fell through.  Sad.
But wait, all of you that know me know that was not going to deter me, I continued to rave about my little town and its committment to preserving a precious tradition, Ozark folk music. They called and said the story interested them enough that they were coming just for that one!
It was hush-hush who the correspondent was because that kind of thing can change according to whatever news is happening, plus the producers did not want the story to be about her being in her home state, but about the music and the people of our town.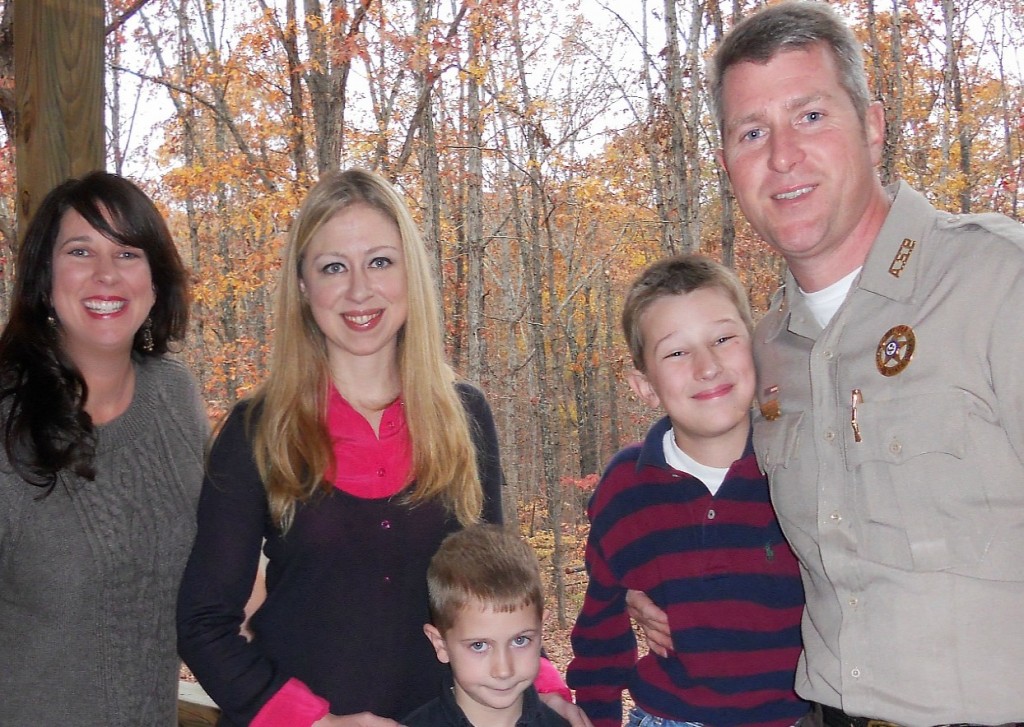 Yes, Chelsea Clinton was the correspondent. I have had a ton of questions about her. So, here it goes. She is poised, kind, professional, and she continually knelt down and talked to the boys with her complete focus on what they had to say, making them feel like they were the only people in the room. I think that says a lot about a person.  I can not imagine having every thing about my whole life nitpicked in front of our entire nation,  I think she has turned out beautifully.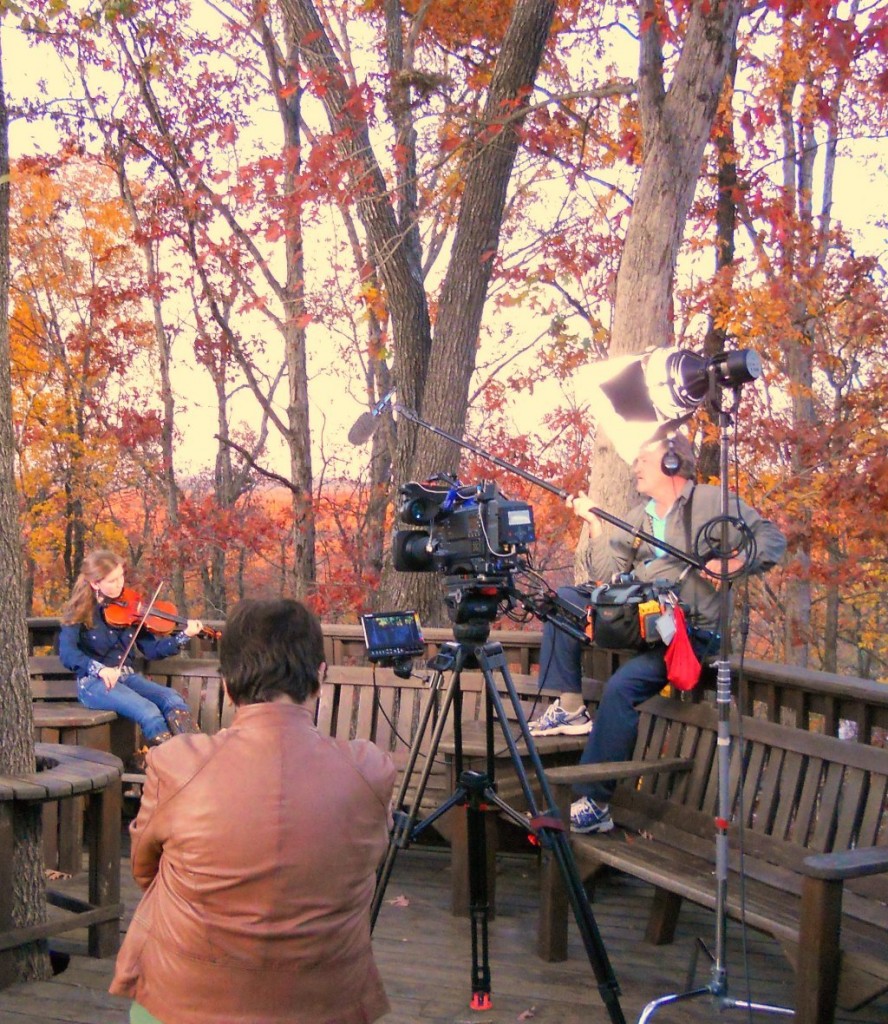 The senior producer, Mary, and I hit it off.  She is fantastic, even though she gifted our boys with playing spoons, yes, they make a lot of noise. She is threatening to send bongos from Cuba (where she has led the NBC bureau for almost 20 years). ****UPDATE: we received 3 boxes with various sets of bongos in the mail, thanks Mary*** She has me looking for more stories  in the area so she can come back and visit.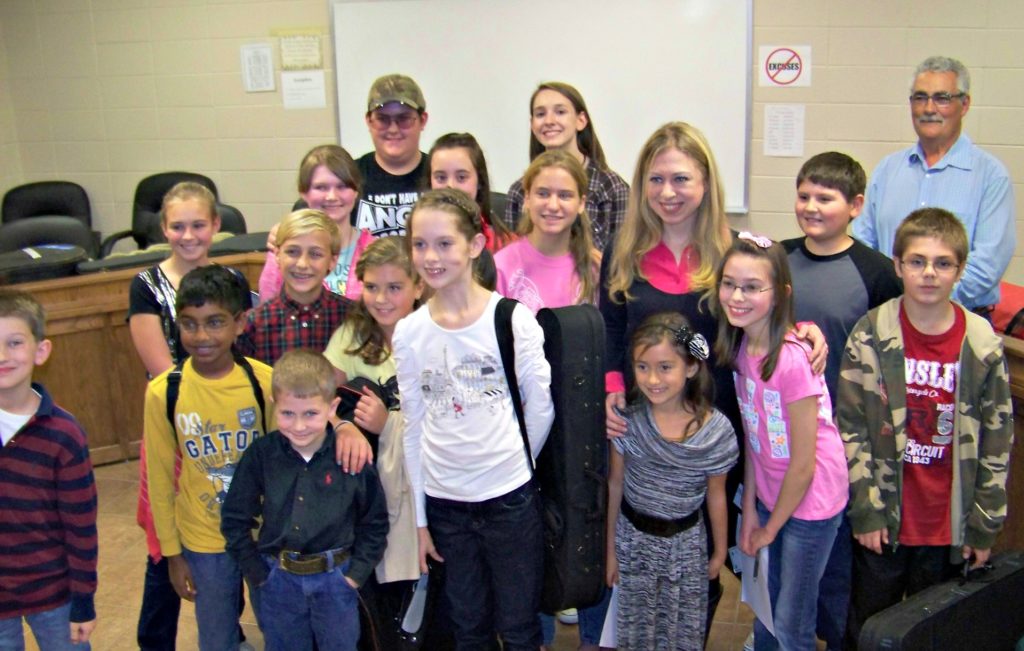 The Music Roots kids, their parents, and many in our town jumped through hoops to help me make this happen. I am thankful to be a part of such a wonderful community.
They posted an article online with a lot about the "daughter I borrow", Clancey, who is also the extraordinary fiddler playing in the news piece. You can find the article here.
So, without further ado.
Visit NBCNews.com for breaking news, world news, and news about the economy
Thankful for my world,
The Park Wife