I LOVE mail, you know, the real thing brought by the U.S. Postal Service. Mail makes me happy.
Now, that is not the only reason I signed up for the Secret Santa Ornament Exchange at Arkansas Women Bloggers, but it was a great perk.
Imagine my surprise and delight when the box came, I opened it and my Secret Santa was none other than Fawn at Instead of the Dishes. She is so crafty and eco-friendly, my ornament is my blog header, too cute. She did one for me with the Arkansas Women Bloggers header too! LOVE them.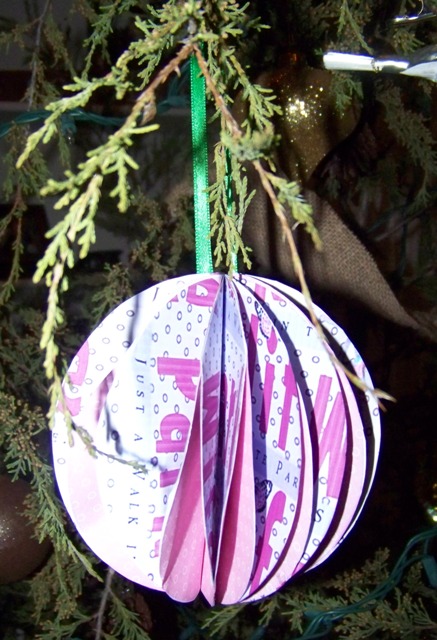 Fawn and I go way back.  Way back when she still lived in Arkansas (she ran away to Missouri) and before Arkansas Women Bloggers was what is today (yes, a powerhouse of 350 bloggers in our state). For those of you who do not know the story, I started Arkansas Women Bloggers after standing in line for four hours to get Ree, The Pioneer Woman,  to sign her cookbook. I figured there must be some other bloggers in our state so I went home and started a blog to gather and connect the women bloggers of Arkansas.  Months went by and I saw that I needed help, enter Fawn stage left. I had never met her in real life, we just read each others blogs. I was in Little Rock for a Farmers' Market Conference, I dragged her out to dinner with me, then begged and coerced her into helping me. Sucker.
Arkansas Women Bloggers would not be what it is today without Fawn. Her organization, knowledge, hard work, and  most of all, her friendship. She is the perfect example of how true, honest friendships are made in the blog world. We live completely different lives, but I count her as one of my truest friends.
Thank you sweet friend for the ornament and for being you.
The Park Wife