Seriously, I know that she does not need The Park Wife's help getting hits on her blog, but, I am so excited.
See, one day we were hanging out with Ree……..uh huh, The Pioneer Woman.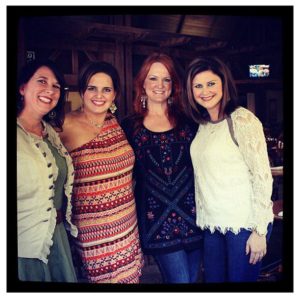 Yes, Amy, Stephanie Mc, and I were having a little sit down in a restaurant outside Atlanta solving the world's problems, and Ree joined us. There was a lot of conversation about  plastic surgery, the Real Housewives, who on her staff really sends me all the great goodies I giveaway to the Arkansas Women Blogger gals (yes, her cousin Nanci, the mystery is solved), and then we talked boots, um, of course.
Stephanie Mc works for the hugely popular, best place EVER to find the hottest boots, Country Outfitter. Yes, the one that has about 4.5 million LIKES on Facebook. And, Amy has a little something to do with that company t0o, I hear she sleep with the owner. Calm down, she is married to him.
So, it was only natural that this would happen: The Pioneer Woman's Twelve Days of Boots! She is already a couple of days in, so giddy up and go enter.
The Park Wife