I admit, I am a poor meal planner. I could use excuses like being busy educating the kids, cleaning the house, pinning things on Pinterest and never making them, well, that one is accurate, but in the end, I will not be asked to speak at the Type A Blog Conference any time soon.
Big Buckaroo is always telling me (usually when I am standing in front of the pantry at 5:30 p.m. and he is starving) that I should make a list of our favorite meals, some 'ole stand-by's for that situation, which happens way too frequently.
So, when my friend Fawn, who is my organized, Type A friend, told me that there was a meal planning program she uses that will help me with being more organized, putting wonderful meals on the table every night that are not casseroles, nor contain costly ingredients (which would be hard to find in our small little town), I was all for it. And, Big Buckaroo was high-fiving her all the way in Missouri.
Every Thursday the site posts fifteen new menus and sends an e-mail reminder (yes, I need to be reminded). Between the new menus and a big selection of past recipes there are always plenty of meals to choose from. After selecting the meals, it generates a shopping list and menu printout with my specified number of servings. All meals take no longer than 30 minutes to prepare.  You can choose from freezer meals, vegetarian menus, super-quick and slow cooker recipes. Sweet mercy, call me Julia Child.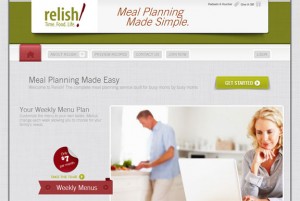 It is culinary magic~ the transformation from the nicely categorized shopping list to the food on the plate. Being able to have all of the week's ingredients on hand in just the right amounts feels a bit luxurious and very organized. The only part of my life that is that way!
This was a great time for me to subscribe to Relish! It  is the holidays and I have some parties I am hosting and Relish! so helped a sistah out!
They have a Peppermint Panache Party that is completely lined out for me! It lists the menu items with recipes and a grocery list, it even list ideas for the table setting and music. And, sweet mercy, it gave me a Party Planning Timeline. Watch out Type A Moms.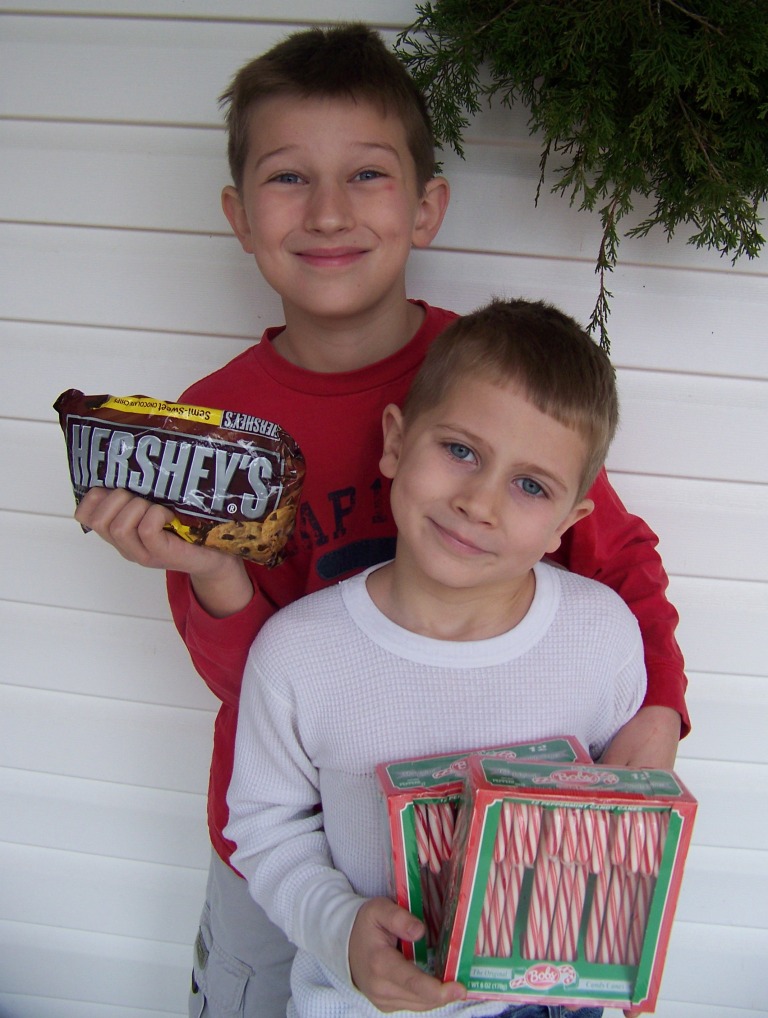 The Little Buckaroo's excited about dipping candy canes.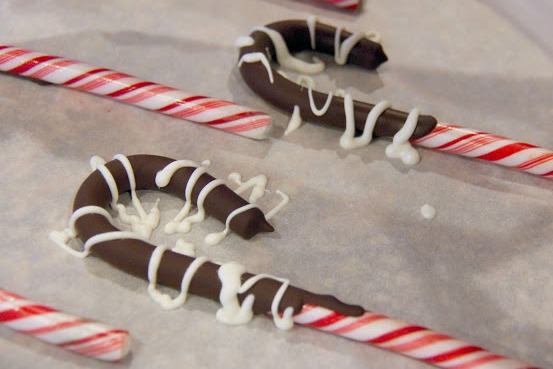 And, eating candy canes, they are loving Relish! right now.
I am also hosting a brunch at hubby's park this week, yes ma'am, it has organized the whole thing for me!
The Buckaroo's can not wait to use the Dinner & A Movie feature when their cousins are here for Christmas, so much fun!
Oh, the hits keep coming,  it also has a coupon center! The coupons they offer alone are a huge savings and it would probably save enough so that the subscription would pay for itself.  This morning when I checked there were 330 coupons offered.  Seriously, that will pay for your subscription in no time!
Here is how it works:
It is an online subscription – a cheap one I might add!  Relish! is giving all The Park Wife friends a  15% discount on a subscription! Yes, click here or on the button in the sidebar to get started. When you sign up and it asks you "How did you hear about us?", choose  The Park Wife.
What a cool, fun present to gift your friends with also!
So, start the holidays and New Year off right, organized!
The Park Wife
(FULL DISCLOSURE: the lovely women at Relish! offered me a free trial of the service so that I could blog about it. But, they agreed for me to be true to who I am, to blog honestly, and the FREE part in no way skewed my blogging  integrity.)