It seems I have left you all hanging. Yes, we are STILL working on our cabin in the woods and I have not posted any pictures in a long time.
It has been slow going. We are doing all the work ourselves. WE meaning my husband and father-in-law mostly while I cheer them on or hold a board here and there. If my father -in-law does not come up, I end up having to do more measuring, nail gun ducking (that thing freaks me out), and sweating than originally planned.  Also, since temps were around 105 this Summer, we opted out of spending much time there. Oh, plus, Big Buckaroo is now over a new park and it is keeping him beyond busy.
But, there is a little progress.
We worked on a pasture.  Cut trees, pile up, burn, repeat and then repeat again and again and again. Oh wait, half of the year we have been under a burn ban so that held us up on that project. This was all wooded this past spring.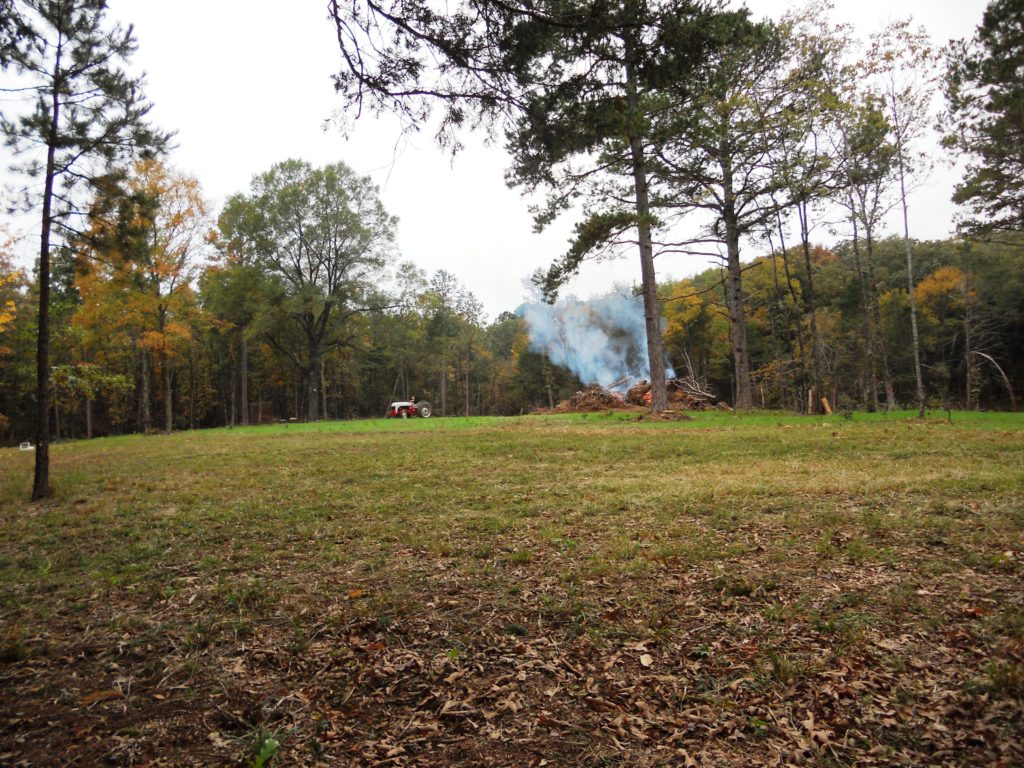 Inside the cabin. This is one end of the loft. The floor of the loft makes me happy.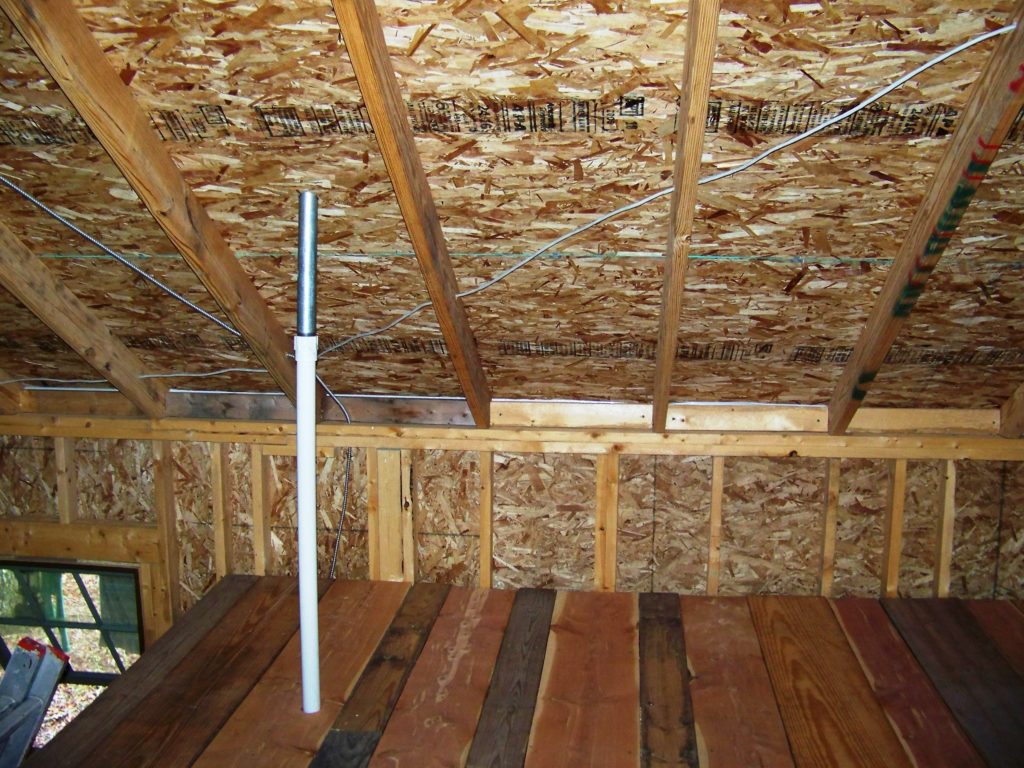 Since we are so environmentally safe and nontoxic out in the middle of nowhere, we finally found someone that would drive into the boonies to do the spray foam insulation (after meeting them, I think they were Big Foot hunters so they did not mind).  I have heard  more about open cell, closed cell, and r-value to last me a lifetime.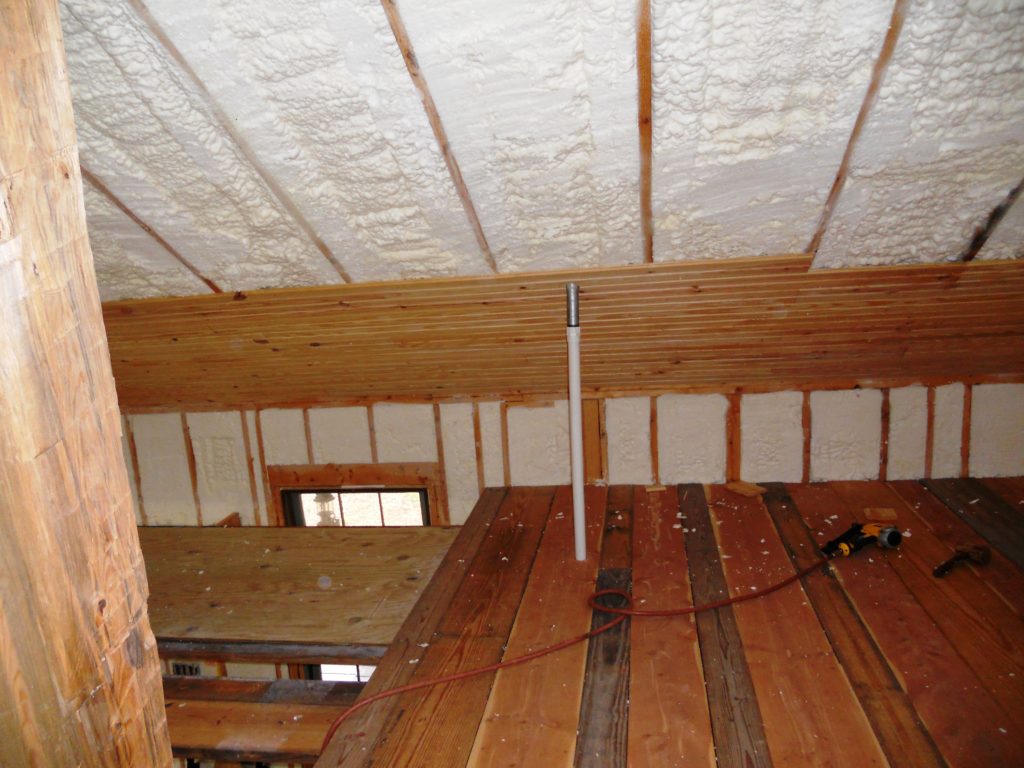 Then, the ceiling boards started to go up. Since this end of the loft will be for storage, my hubby put cedar along the walls that will be the closets.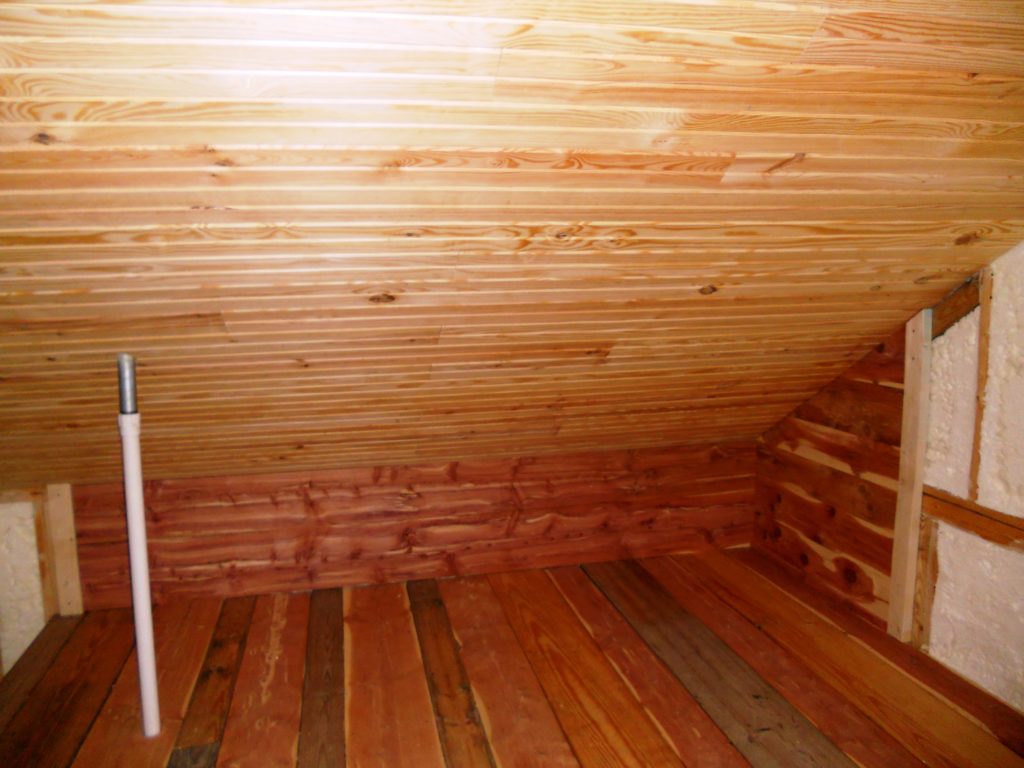 The ceiling of the cabin last month.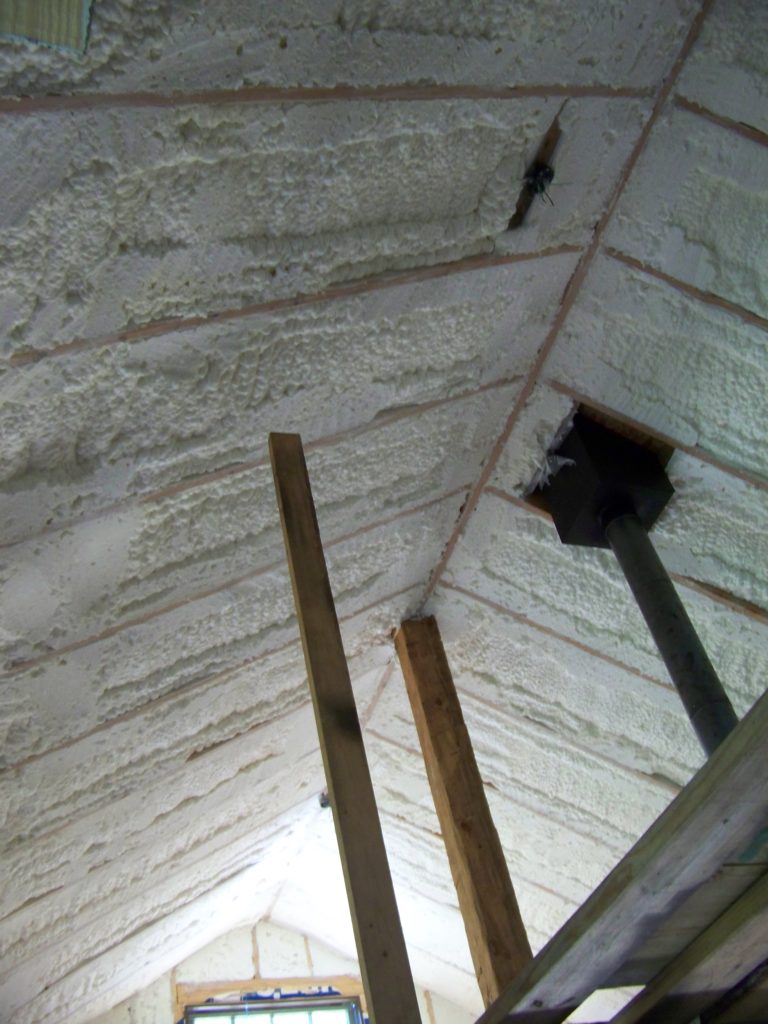 The ceiling when we left yesterday to come home from working on it.
Aside of almost having a nervous breakdown up there on a ladder, holding the board for hubby to manipulate into place, and the sore arms, I am beyond happy with how it is looking.
Next are the cabin walls……progress, slow, but it is going to be so worth it when we get it done.
So, as you come to state parks for vacation, we will be leaving the state park for a vacation, to our little cabin in our woods!
The Park Wife