Drum roll please, wait , no drums please, we have enough noise, I mean, music making instruments around this joint.
Annnnnnnnddddd the winner of the $150 gift card from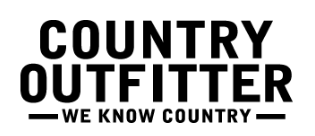 is Melissa M.McClure!
Thanks everyone who took the time to enter and for loving some boots and Country Outfitter like I do!
******Melissa- I will email you the details soon, Merry Christmas! ********