How excited would you be if you were planning a big ole' blog conference and a super cool company said "we would like to give boots to all your fab women blogger attendees? Also, we would like to give them a $150 gift card so they can give away a pair on their blog."
SERIOUSLY?
Well, there is this innovative company…what? Oh, you have seen them on Facebook? Um, that would be because they are rocking the social media world. Yea, from around 700 likes earlier this year to 3,714,296 likes (as of 11.8.12), thanks to great management, a cool staff, an extraordinary social media gal, and most importantly, wonderful products. Yes ma'am (or sir for all two of my male readers), it is CountryOutfitter.com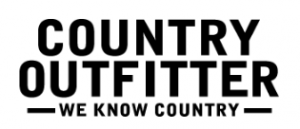 Before this year's Arkansas Women Bloggers Conference, I was sporting  some awesome Lucchese (I pronounce it "Loo-kay-see", others that might not be from as Deep in the South as I am may say "Loo-chess") boots. I totally lucked up on those babies. I like the toe, the color, the detail, and then after wearing them to farm and work at the farmers market for three years, the weathered look is beautiful! Yes, even with a skirt, no, especially with a skirt.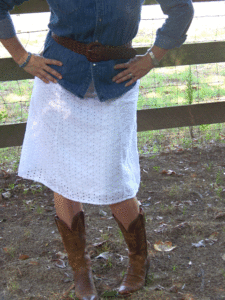 Then,  these comfy, square toe babies came into my life. They are like wearing your favorite tennis shoes, yes, that comfortable. They are Ariat's. Like butter baby.
Now for the fun part, Country Outfitter is giving YOU a chance to win a $150 gift certificate to go shopping on them!
You could pick these lovely Women's Quickdraw 11″ Boot – Brown Oiled Rowdy/Sapphire Blue or something completely different.
We are making it soooo simple for you to enter in just two little steps.
1. Click here & submit your email address to Country Outfitter (You'll get occasional emails from Country Outfitters about new arrivals and sales, and MORE Giveaways.).
2. Leave a comment here on this blog post letting me know you submitted your email to Country Outfitter.
Oh wait, to give you a boot up…..
Extra entries for the following:
1. Like The Park Wife on Facebook (you'll find a bunch more boot giveaways posted there because that is how I roll)
2. Follow me on Twitter.
Leave a separate comment for each of these entries.
This giveaway will end at 6:00 p.m. on Thanksgiving (November 22, 2012), a random winner will be chosen and I will announce the lucky winner on Black Friday. Then, let the real shopping begin! Good Luck!
Riding the wave of Country Outfitter awesomeness in my Ariat boots! Yeehaw,
The Park Wife
Disclosure: Country Outfitter provided me with a pair of Ariat Boots during the Arkansas Women Bloggers Conference this year. I didn't get jack for this post. I totally volunteered to do this giveaway because I love boots and my sweet friends at Countryoutfitter.com. Also,  I love you guys, the readers of my blog, and want to share! Ok, yeah, and of course Country Outfitter is awesome enough to let me do this giveaway, they love me, they really, really love me.