As I sat down and looked at pictures from our week on my camera, the majority of them involved music and our kiddos.
The extraordinary 14-year-old fiddle sensation friend of ours,Clancey, had a show in town this past week and invited the boys to come play a song.
Then, we went to the Governor's Mansion in Little Rock where the boys met the Governor and his precious wife. Oh, and Ambassadors from all over the world.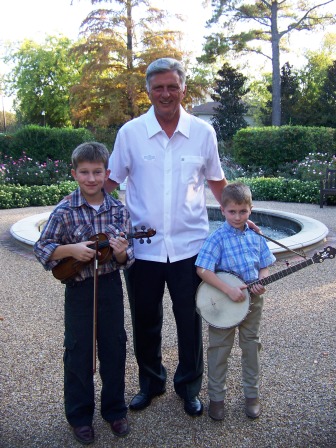 The best part of that trip? When you ride in a bus full of talented beyond their years musicians, you get to jam with them on the way home. And, the wonderful craftsmen that went to demonstrate their trade to the 75 delegates, yes, they treat us like family.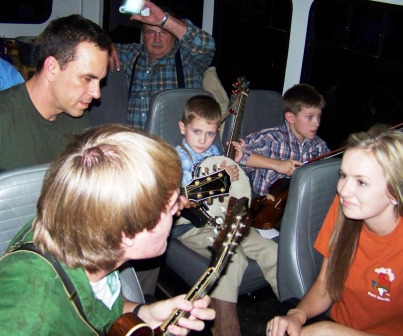 Then, it was a big festival weekend in town and the last music show of the season at the park. The last show is always a themed show, and this year it was Wild, Wild West, yes,  The Buckaroos were in on the action.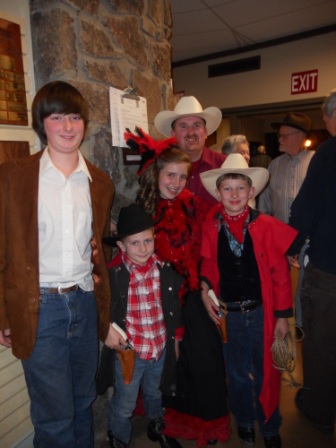 Here they are hanging with Clancey & the Ragtags at Intermission. At one point in the show, they had to chase their friend Mary (yes, a 6-year-old fiddler that will AMAZE you) across the stage. Then….she roped them and corralled them back across the stage.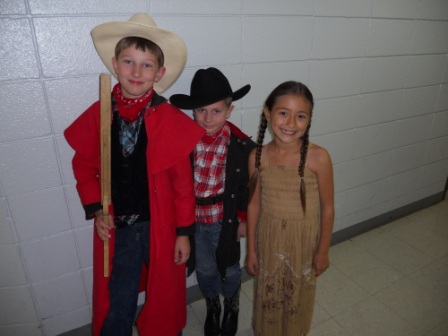 This is Mary. And, yes, she is as sweet and adorable as she looks. Also, well-behaved and respectful. The Buckaroos are going to LOVE having this picture one day.
I know our kids are having a GREAT childhood, I just hope and pray they will appreciate and savor it all.
Being a state park kid is pretty cool.
My biceps are bulging from carrying a fiddle, banjo, and mandolin,
The Park Wife
Potential Stage Mom