I have gushed often on my blog about Ree, yes,  The Pioneer Woman.  Way back in 2007 (a long time ago in the blog world), I campaigned for her best friend spot, then I went to her book signing in Little Rock, oh, and my blog went crazy when in her recap post she added that I was her "old internet friend". She has sent me P-Dub t-shirts and many signed cookbooks to giveaway over on that little thing I started that has kind of gone big Arkansas Women Bloggers.
So, when my new friends Stephanie at Evolved Mommy and Amy at Our Everyday Dinners said they were going to the Aiming Low Noncon Conference at Callaway Gardens in Georgia and Ree was the keynote speaker, I invited myself. I know, I know, Emily Post and my grandmother are flipping in their graves right now.  But, they said yes!
It was extraordinary. These girls are fabulous and ALERT THE MEDIA (well, or the state police), we are hatching some cool plans for the future together.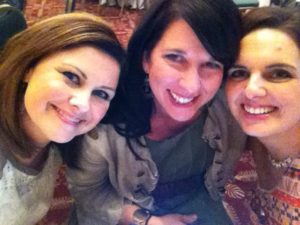 Yes, then there was Ree.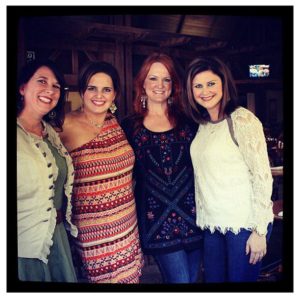 The three of us Arkansas gals and Ree were able to sit down and talk for about an hour together. There was talk of the Real Housewives, blogging, tattoos and plastic surgery, and other cool things like Country Outfitter boots.  Yes, she now is in possession of an Arkansas Women Bloggers t-shirt. She wanted to know if she could wear it if she was not an Arkansas blogger, ummm… of course, and hint, hint, I might just be working on some Oklahoma Women Bloggers organization right now. oooohhh… and Misouri Women Bloggers……
Ree is everything I imagined she would be. She is kind, smart, funny, just a sweet, beautiful soul. I could gush on and on, yes, like always.
And, my Arkansas gals I went with…..I might tear up thinking of my kindred spirits. Well, really "I want to cry, but I am a food blogger" bwaaaahahaha sorry Amy, had to go there.
Yet again, I am thankful and blessed by women that the blog world has brought to me,
The Park Wife